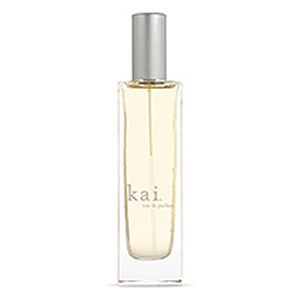 The What's On Your Vanity Series showcases a single beauty item a blogger loves because it's effective, but also she feels she must keep out on top of her vanity because the gorgeous packaging
must
be displayed.
Carol Brodie designs a gorge fine jewelry line for HSN called Rarities. This gal knows beauteous trinkets, so I caught up with her to find out what beauty items she's keeping on display. In her words:
My serious Vanity obsession is a bottle of Kai Eau de Parfum. I have one on the vanity in each of my homes and I can't start or end my day without spraying it on my wrists, neck and décolletage. It is so fresh and mysterious (nobody ever knows what it is) and that makes it the most perfect fragrance for me. Like my jewelry, I want my fragrance to be beautiful, memorable and a part of my personal brand.
Like this post? Don't miss another one!
Subscribe
via my RSS feed.