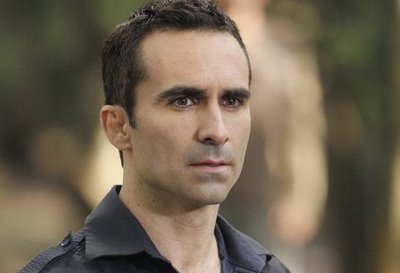 The mystery of Eyeliner Richard–not the backstory of Gangsta Locke/The Nemesis' comment that it's "good to see you out of those chains, Richard"–has been googled to no end today, so I feel compelled to remind you that that's one LOST mystery I've already uncovered.
Click here to ready my interview with LOST Makeup Supervisor Emily Katz on the subject.
Click here to see Nestor Carbonell making fun of fans' guyliner theories at Comic-Con.
Like this post? Don't miss another one!
Subscribe
via my RSS feed.