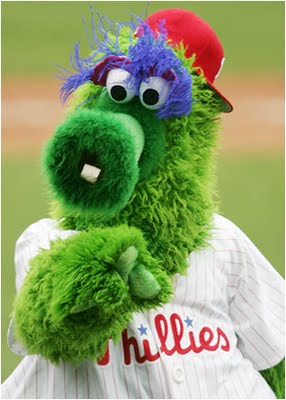 Daneen and I are Phils girls (it's the only nonallegiance I have to New York, dolls… can't forget your roots, right?) and as such, we're bringing you our faves in nine (obv) categories. Each is in a league of its own. Batter up and check 'em out: I've compiled a list of beauty home runs in a range of prices.

Makeup (face)
CoverGirl & Olay Simply Ageless Sculpting Blush ($9)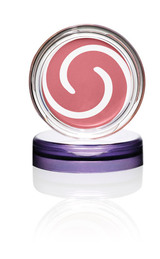 This cream blush rocks the funk. It comes with Olay Regenerist Serum swirled into it for a smooth application that won't settle into fine lines. It also comes complete with SPF 22. I love a multitasker!
Makeup (eyes)
Urban Decay Skyscraper Multi-Benefit Mascara ($22)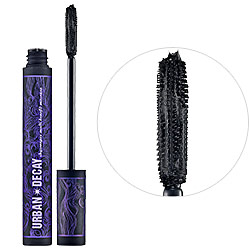 It separates, curls and lengthens in a flash with its wieldable teeny tiny rubber brush. The formula's one of my faves that I've ever encountered.
Lips
Estee Lauder Opulent Shimmer Gloss in Cranberry ($18)


This limited-edition gem is a red to write home about and imparts a for serious holiday party ready lacquered lip. Its classic packaging is half the fun and lends a Mad Men era vibe.
Nails
Eyeko Punk Polish ($5)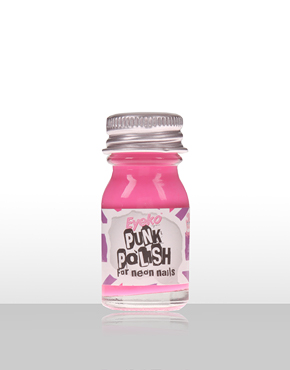 This neon pink varnish is equal parts badass and sweet. The brand's Japanimation-inspired packaging takes me back to the days of hours in front of the TV with my brother's choice of Japanese cartoons. The good news: I'm a very well balanced girl, as a result of never being allowed to watch She-Ra. The bad news (for my brother): in exchange for letting him watch hours of boy cartoons, I'd insist he let me give him facials.

Hair
Herbal Essences Hello Hydration Shampoo & Conditioner ($6 each)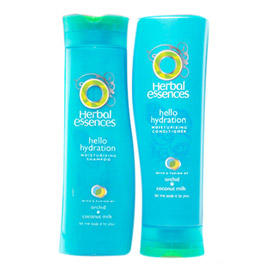 Orchid and coconut is not a scent combo that's tickled my olfactory situation previously, but I now fear I will not be able to live without it. AND this shampoo conditioner combo was just what my hair craved after a day of camping in Israel's Negev where I had zero control over the dust and dirt that had taken up residency (the optimist in me simply considered it dry shampoo) in my strands until I hit up a much needed shower post-hike.

Skin Care
Lierac Creme Mesolift Anti Aging Radiance ($54)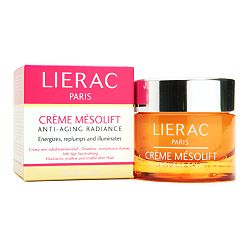 After two weeks in the sun in Israel, I felt my skin needed a little baby bit of TLC and this rich, deeply hydrating, illuminating cream brought it back to life in an instant. I'd recommend putting some in a travel container for long plane rides. It's a veritable drink for parched skin.
Bath & Body
Philosophy The Gingerbread Man Hot Salt Scrub ($25)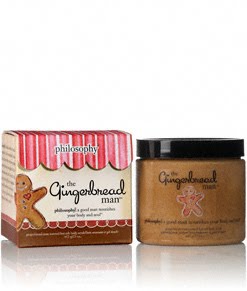 Buff your bod to a bodacious gleam with this baked-good inspired scrub. I love to apply it dry, pre-shower, then slough it up for a good few minutes before rinsing off and doing a soapdown. Bonus: Its sweet fragrance keeps me from committing carbicide.

Fragrance
Lisa Hoffman Variations in Tuscan Fig ($95)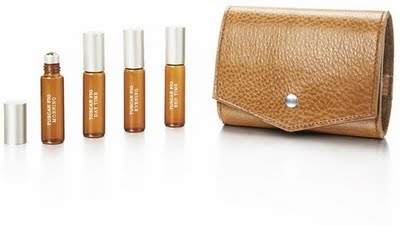 I've already blogged about my deep and real love for Variations in Japanese Agarwood. Click here to read it. The Tuscan Fig is an entirely different experience, one that's a bit sweet (but not cloying) and warm. I keep it in my purse for figging it up all the live long day.
Beauty Tools
Brocato Vibrastrait Flat Iron ($169)


We've seen good vibrations popping up everywhere in the beauty arena in 2009 (mascara, lash primer and foundation come to mind most immed) but in the world of heat tools, this is a first. The Sam Brocato Salon's Matthew (my stylist) introduced me to this ceramic tourmaline plated wonder, which glides through hair sans pulling and straightens and waves with nary a crimpy crease, thanks to its (optional) vibrations of up to 7,500 per minute. Available at Sam Brocato Salon.
Click here to read Daneen's lineup of phabulous phinds!
Like this post? Don't miss another one!
Subscribe
via my RSS feed.

Disclosure: All products were provided by respective brands' PR