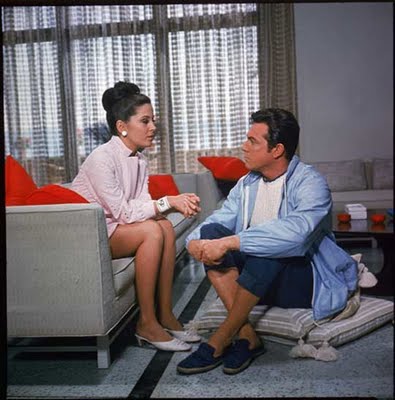 Dolls, observe
Lyon
Burke
(played by steamy
Paul Burke
), leading man (slash cad) with
Anne Welles
(played by
Barbara Parkins
) in
Valley of the Dolls
(1967). Two things: 1. Yes, it is not an accident that I ALSO have a beige couch with red throw pillows. I do everything Anne Welles does. 2. I sort of love the way Lyon's hair is all slick and retro. VERY
Don Draper
,
n'est-ce pas
?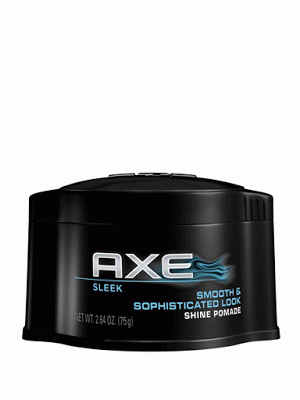 To achieve this look, men, you must invest in some
AXE Sleek Smooth & Sophisticated Look
Shine Pomade
($6). It yields long-lasting shine and a smooth, polished look. This brand is SERIOUS about helping dudes find products that make them more attractive to women. AXE has talked to girls and research reveals that 74% of them agree that hair is one of the first things they notice about a guy. I agree, AXE. But AXE found from talking to dudes that only 29% of them think hair is important when it comes to attracting a girl. Sounds like a disconnect, huh? Hair is hurting guys' game, and they have no idea. I love AXE Sleek for its subtle texture it imparts, but ALSO for its fresh minty scent. I find men's products geared toward the age group to which AXE markets can tend to smell a little… Abercrombie & Fitch. But this one was designed with the help of nose
Ann Gottlieb
, a major player in the fragrance industry.
AXE Sleek Smooth & Sophisticated Look Shine Pomade will be available in September at drugstores and mass retailers nationwide.
Like this post? Don't miss another one!
Subscribe
via my RSS feed.