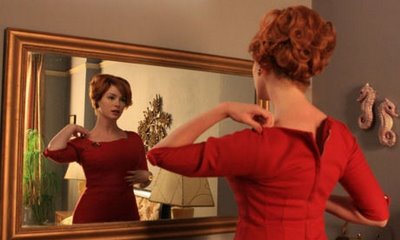 Christina Hendricks as the EPIC Joan Holloway, one of my fave characters ever to grace a television screen. Her hair is killing me softly in this photo. Don't think I didn't choose it because it shows the exquisite detail of that killer updo WHILST displaying the front, as well. I obv have too much to say about this pic. Let's start the interview, shall we?

I just can't get enough Mad Men. I work in advertising (albeit in-house, for an asset management firm). I rock me some mage volume at the roots à la the sirens of the '60s. I try every day to channel one Ms. Betty Draper (who is clearly channeling Ms. Grace Kelly, whom I also channel. So perhaps (Gl)Amber is simply Grace Kelly 3.0?) from a fashion and beauty standpoint. I may or may not have agreed to get "The Bitches are Gonna Hate You" highlights with Ted Gibson Salon head colorist Jason Backe on the basis of their taking me one step closer to January Jones' buttery hue on MM. So let's just say that I am on a need-to-know basis re: the hair of Mad Men (mad manes?). Luckily, the supremely talented Lucia Mace, head stylist for the show (pictured, above left), happily obliged my obsesh. In this interview, we discuss everything from keeping Joan Holloway's firey locks fly to some unusual hair products (por exemplo, Evian Brumisateur Mineral Water Spray).

Beauty Blogging Junkie:
Can you tell me a little bit about yourself?
Lucia Mace: I have been a television and motion picture hair stylist for almost 20 years and have traveled all over the world on motion pictures. I love what I do, despite the very long hours. I was Key Hair Stylist on all three Pirates Of The Caribbean movies, among many others.
BBJ: What is most exciting and most challenging about working on Mad Men?
LM: I love how detail-oriented the show's creator, Matt Weiner, is and that I must always be at the top of my game in order to make every person look true to the time period. I have an amazing staff who helps me to do that. I couldn't do it with out them. Especially Anthony Wilson, my second hair stylist.
BBJ: What do you like most about creating a look from such an elegant time
period?

LM: We use hair pieces and get to create very "done"-looking hair.[Ed. note: Interestingly, Mad Men Head Makeup Artist Lana Horochowski said the same thing! Specifically, that she likes the "done-ness" of the era.] It is easy to flatiron someone but not so easy to elaborately style everyone. Even the men!
BBJ: To what extent do you work with the head of costume design and Lana
Horochowski, head of makeup?

LM: I wouldn't do the show with out both of them. We have concept meetings for every episode to talk over every detail of the looks to make them look authentic and complete.
BBJ: What movies/television shows either from that era or about that era inspire you? LM: Bye Bye Birdie, or any 60s movies. I really get a lot of inspiration from old Life, Look and Redbook magazines.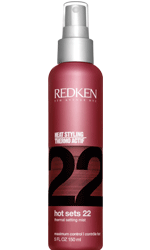 BBJ: What are your methods for achieving such fantastic volume at the root?

LM: Redken Hot Sets 22 is one of my biggest assets! I love it! It holds the women's styles for 12 hours!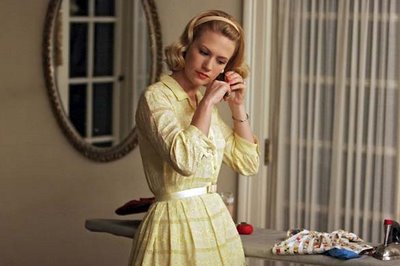 BBJ: What products are you using on January Jones and Christina Hendricks?

LM: Redken Color Gels and Shades EQ and Color Extend Shampoo and Conditioner for Christina Hendricks. I use Kerastase and Redken Hot Sets 22 on January Jones. I use Cinema Collection Hairspray on both actresses for a nice hold with shine.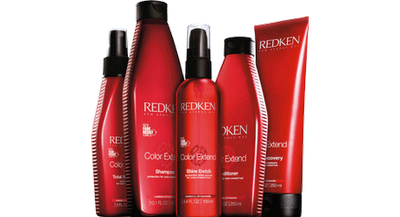 BBJ: Are the men of Mad Men rocking hair products as well?

LM: Oh, yes! KMS California Hairstay Styling Gel Cranberry Hold and Tri Aerogel Hairspray and lots of it!
BBJ: What was your first big break?

LM: An Arnold Schwarzenegger flick called Last Action Hero [ed note: I LOVE THAT MOVIE] was my first movie. I had done many many sitcoms for ten years prior to that. I also did True Lies [Ed. note: so much AH-nold!] and many movies since that time. I also do Dancing With The Stars with Department Head Mary Guerrero. It's fun to do live television.
BBJ: What are your top three favorite products?

LM: Redken Hot Sets 22, Evian Natural Mineral Water Spray, Super Clean Paul Mitchel Mousse.

BBJ: What is your style/technique?

LM: It largely depends on what show I am doing at the time. Everything from wet sets to flat irons and blow-drys. I also love working with wigs! It really changes a character.
BBJ: It seems ridic to even ask, but what is your dream job (how can it not be creating the gorgeosity that is Mad Men's hair looks)?

LM: Everything I have done already!
BBJ: What are your top three hair tips?

LM: 1. Don't overprocess your hair
2. Don't wear a style that is "in" but doesn't suit your face or lifestyle [Ed. note: I SO agree here, doll.]
3. Don't over-product your hair
BBJ: How do you manage all that smoke? Any tips for eliminating smoke stench from hair?

LM: Smoke is a tough one, as any other scent only adds to the smoke scent. You just have to shampoo. Sorry.

BBJ: Well, I feel that even disseminating that info is a PSA! What's next for you? What are you going to be working on?

LM: I never know. That's half the fun!

BBJ: What do you like to do when you're not doing hair?

LM: Camp with my family! I am married and have triplets who are 16. Or…enjoy a lovely dinner!

Thank you, Lucia for your thoughtful answers to all my burning volume-at-the-root questions! I can't wait to check out her many examples of follicular genius during the season 3 premiere on August 16.
Will you be watching?
Like this post? Don't miss another one!
Subscribe
via my RSS feed.