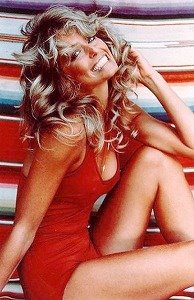 I don't know what's worse: The fact that we now live in a world without two entertainment icons, Farrah Fawcett and Michael Jackson or the fact that we had to deal with the loss of both in the same DAY. I apologize for the delay in my Farrah tribute. She was truly a pop culture follicular icon, whose feathered 'do launched thousands of haircuts. I mean, just LOOK at that mane. Jim even has a super-retro bottle of her infamous cream rinse. Farrah's mark on the beauty industry is not limited to her fantabulous hair, however. She was one of makeup artist and founder of LORAC cosmetics Carol Shaw's beloved clients, and Carol even named one of her bestselling lipsticks after the pin-up.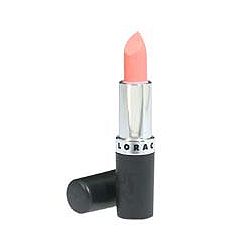 LORAC Cream Lipstick in Babydoll ($19)
This lipstick was originally named Farrah, as Carol had created the color specifically for her when a fave shade of hers had been discontinued. The pale salmon pink is evocative of Chrissy Snow-short shorts, feathered hair, and '70s glamour. Its formula is smooth, hydrating and uber creamy. A few years ago, the shade was renamed. But since Farrah's untimely passing yesterday, I've been wearing it as a tribute to my fave Angel.
Here's what's new for summer 2009 from LORAC: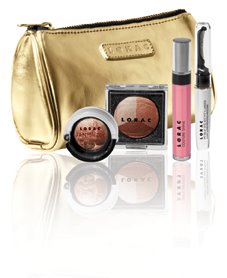 LORAC Summer of Style Collection ($40, a $100 dollar value!!)
This makeup collection is a stunning value and comes in a cute gold bag. It contains:
Starry-Eyed Baked Eye Shadow Trio in Star Style
Publicity Stunt Lashes in Black (This mascara rocks the funk. On, its tube formula looks like faux lashes and it stays on forevs. Carol recommends removal via a warm washcloth to loosen the tubes, before you wash your face)
Couture Shine Liquid Lipstick in Haute Mini TANtalizer Baked Bronzer
TANtalizer Baked Matte Satin Bronzer SPF 15 ($30)
Powder bronzers aren't my fave, but this one boasts an impressive finish AND the anti-aging benefits of SPF 15. It yields a non-muddy, believable tan hue. I'm into mixing a bit with my lotion to add some color to my ghostly-pale legs (thank you, never-ending rain).
LORAC Baked Matte Satin Eye Shadow in Posh ($22) LORAC's silky-smooth formula is worth getting involved with, dolls. I'm impressed with its high-pigment color payoff.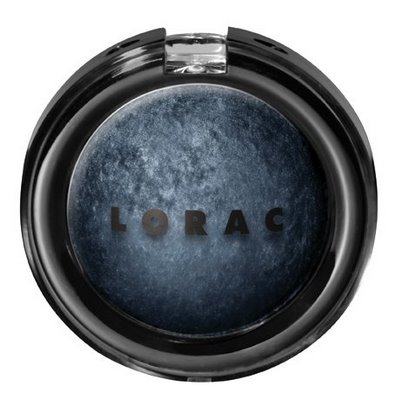 LORAC Baked Matte Satin Eye Shadow in Insider ($22)
LORAC Baked Matte Satin Blush in Velvet Rope ($24) LORAC's new blush iteration is a silky, non-shimmery moisturizing hint of color.
LORAC Baked Matte Satin Blush in Hollywood ($24)
If you're not readily famil with LORAC products, I suggest you get famil IMMED. Her formulas are unbelievably user-friendly, blend like a dream, and last far longer than a Charlie's Angels episode. I even had the opportunity to hang out with the hilarious Carol Shaw herself last summer in line for the Sephora 10th Anniversary party, where she kept me entertained while we shvitzed.
P.S. Sydne, in addition to her phenom MJ trib, did a similar fashion-focused vigil for Farrah. Check it here.

Like this post? Don't miss another one!
Subscribe
via my RSS feed.