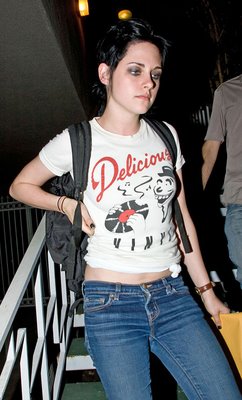 This just in (via Spoiled Pretty): Twilight star Kristen Stewart has cut and dyed her hair black to play the role of Joan Jett. It sure looks as if she loves rock and roll (so put another dime in the jukebox, baby). I realize it's for a movie role… but I plum don't think she's pulling this look off. What say you?
Click here for more deets on the story.
Like this post? Don't miss another one!
Subscribe
via my RSS feed.