Two things:
1) Check out this PHENOM site where you can buy all manner of Team Cullen paraphernalia! Thanks to Jammahs for sending me the link!
2) Check Nikki Reed as Rosalie: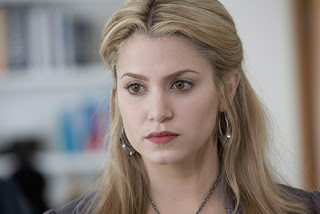 Is it not the equivalent of dressing Jennifer Lopez as an albino? WTF.
I promise things will return to normal on this site fairly soon. And yes, I realize that this isn't twilightfans.com/cra.
Stay tuned for my International Emmys red carpet coverage from last night! Highlights included Judith Light, Kelly Rutherford, and Willie Garson (who played Stanford Blatch in SATC.)