Hi, gals!
I've decided to institute a recurring feature on BBJ called Gloss Menagerie where I'll do a quick run-down of all my glosses currently doing purse rotation. Here's my current list: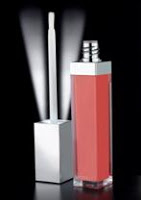 MODELCO Lip Lights in Summer Nectar ($28): Equipped with its own LED light, it's perfect for reapplying in a dark club. Be ready to answer questions about it, as there's no way to apply the gloss without using the accompanying light – it turns on automatically when you remove the wand from its container. This softly-glittered formula yields glistening sheen: it's a peachy nude with gold flecks for a Jennifer Lopez-style nude lips moment that's just dying to be paired with a smoky eye. Maybe a plum-toned one. Who can begin to guess?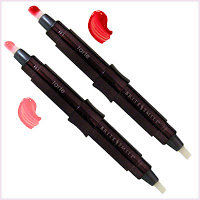 tarte Embrightenmint in Radiant Red (on the right) ($26): I'll always maintain that a red lippie paired with an all black outfit is the ultimate accessory. No jewelry necessary. This stuff is GENIUS as it does double duty beauty: one side's a BriteSmile whitener containing their exclusive formula for on-the-go whitening. The other side brightens your grin with tarte's t5 super fruit™ infused, mint-scented lipgloss which blue undertones to help your teeth look extra white in no time. Even better, with the purchase of every tarte enbrightenmint BriteSmile® whitener & lipgloss, you'll be supporting Sambazon's Sustainable Acai Project (SAP), which helps to preserve the Amazon Rainforest through forest conservation, improved living conditions and educational opportunities for communities in Brazil.

Stila Lip Glaze in Sugar Plum ($22): is a looks-fab-on-everyone shade of plummy nude. The click pen is perfect for glossing up your pout quickly. It's a bit sticky, but I absolutely adore the color and shiny to-the-max texture. Lurve.