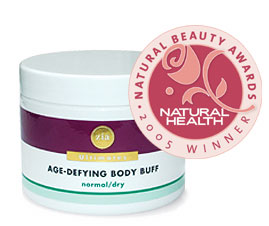 Welcome to Pour Some Sugar on me Week!
Isn't fun to have a festive theme on this, the best week of the year–the 2.5 day week preceding Thanksgiving? My weekend was excellent, thanks for asking. I passed on a trip to New Haven to tailgate for the Harvard/Yale game, but in the end, it made sense as I STILL have remnants of the mutant cold virus and didn't think that standing outside to drink in the cold made sense as I was still coughing approximately every three minutes. I saw Lions for Lambs and was pretty unimpressed, went out on Saturday night to Retreat. Have you been there? It's totally an annoying club where my friends and I had to WAIT IN LINE to get in, something I haven't done since 2004, and it was beyond packed inside and hardly worth it except the excellent 80s music and neon decor made me feel as if I had entered Jay McInerney's New York. Minus the cocaine. Sunday was an all day brunchfest for my friend Amber's birthday. I love those, they can only happen in New York. A brunchfest means that you originally plan to have brunch, but all parties involved sample several specialty drinks on the menu and plum don't feel like truncating the experience, so you all relocate the party to several hotel bars until you realize it's time for dinner and you need to go to Cipriani downtown and get a couple bottles of Veuve Clicqot for good measure. Needless to say, I wasn't feeling so hot by the time I returned to my apartment at 9pm.
Anywhoodle, the first body scrub to be reviewed for Pour Some Sugar on me Week is Zia Natural Skincare's Age Defying Body Buff. This stuff looks, smells and feels like something you'd want to mix into your oatmeal. I was kind of dubious at first. I mean, why spend $15 on something you can seemingly concoct yourself by rooting through your kitchen cabinets ? However, I was impressed with the scrub's all natural ingredients and the fact that it contains cleverly hidden moisturizers. Its dry consistency is perfect and will not perilously slick up your shower floor. It also includes sea kelp and algae extracts to remineralize. My skin really did feel more sweet mapley scented, vibrant and silken post-treatment. Though the granules aren't rounded, they aren't rough and the consistency of the scrub is great–no product is lost when scooped out of the jar as it contains the right amount of oil. Was $15.95, on sale for $11.96.
Happy sloughing!
Photo credit: zianatural.com