In the past few months, I have embarked on a blush frenzy. I went from never wearing blush to testing countless shades. As with any other face product, finding shades that are pigmented and flattering on dark skin can be a challenge. Here are the fruits of my labor, my top 10 blushes for dark skin in no particular order, grouped by formula: cream, liquid, powder.
Cream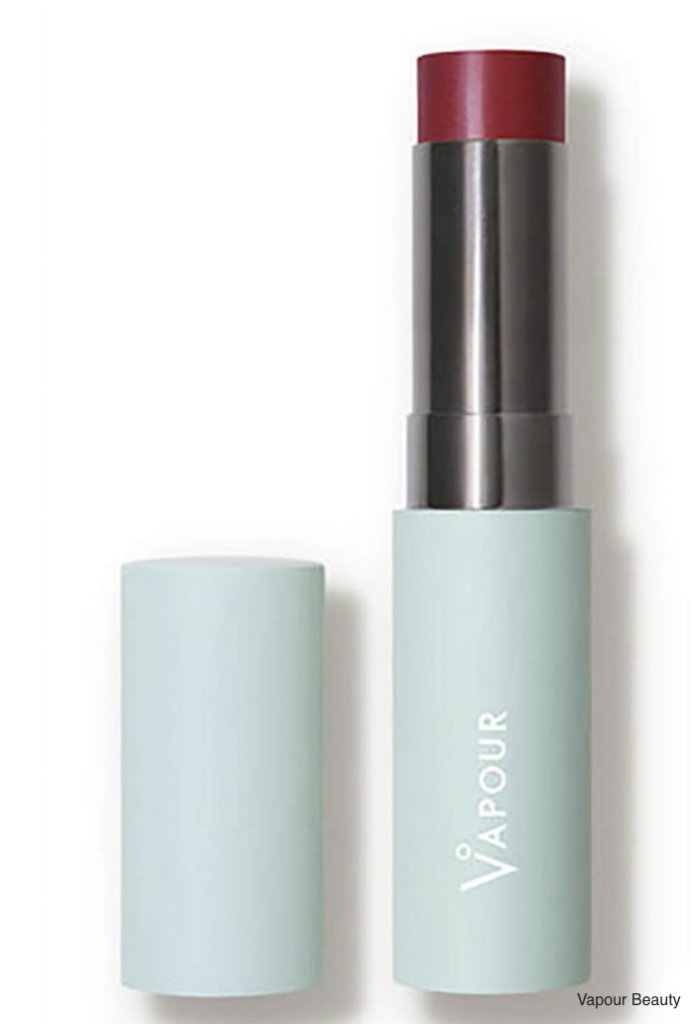 1. *Vapour Beauty Aura Multi Stick in "Lure" ($36)
This is the blush that started my craze! This stick cream blush is a beautiful berry shade with a creamy, dewy finish.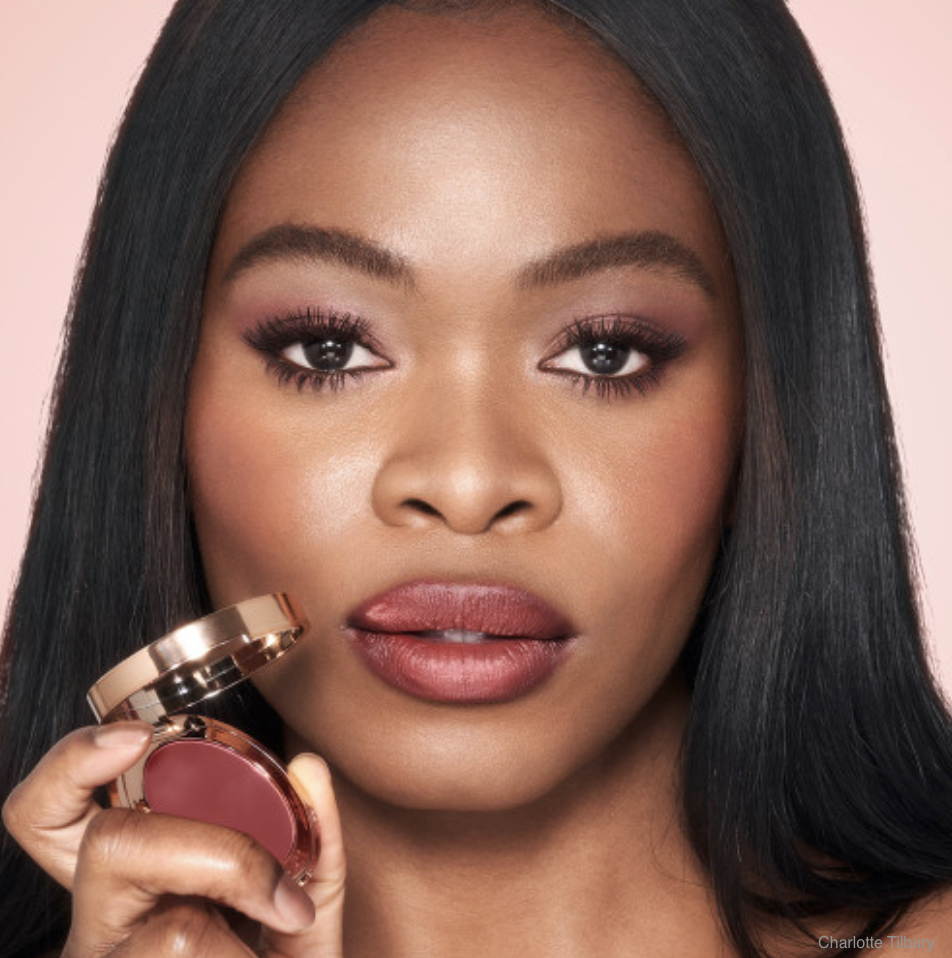 2. *Charlotte Tilbury Pillow Talk Lip & Cheek Glow in "Color of Passion" ($40)
Described as a deep blushing berry-pink, this shade is quite versatile. Apply lightly for natural makeup days or build it up for a more glam look.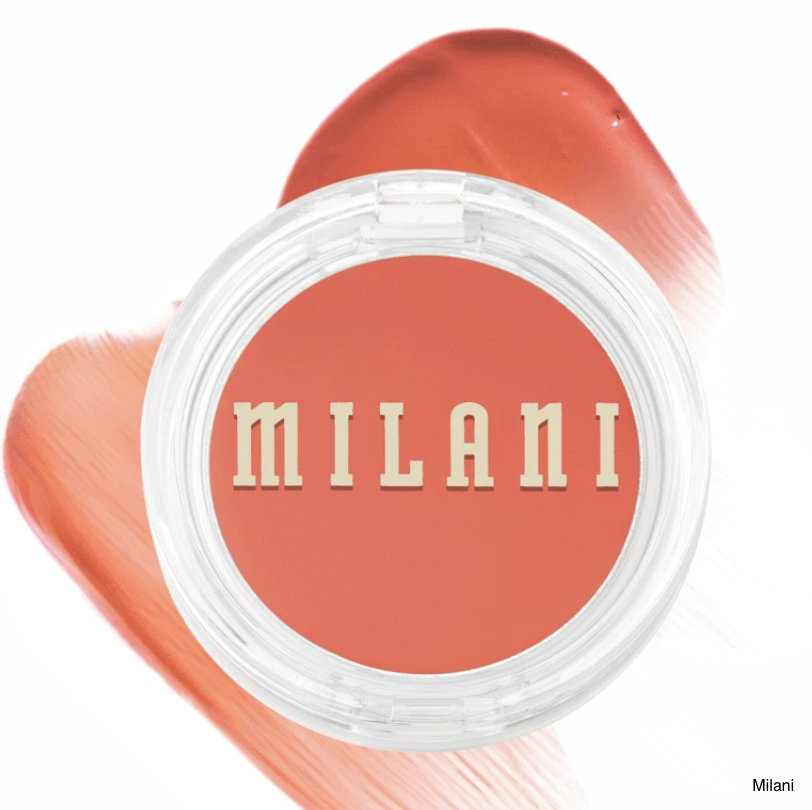 3. Milani Cheek Kiss Cream Blush in "220 You're A Peach" ($8.99)
For a light peachy glow, I absolutely love Milani's "You're a Peach." Milani cream blushes in general are wonderfully pigmented at an affordable price!
Liquid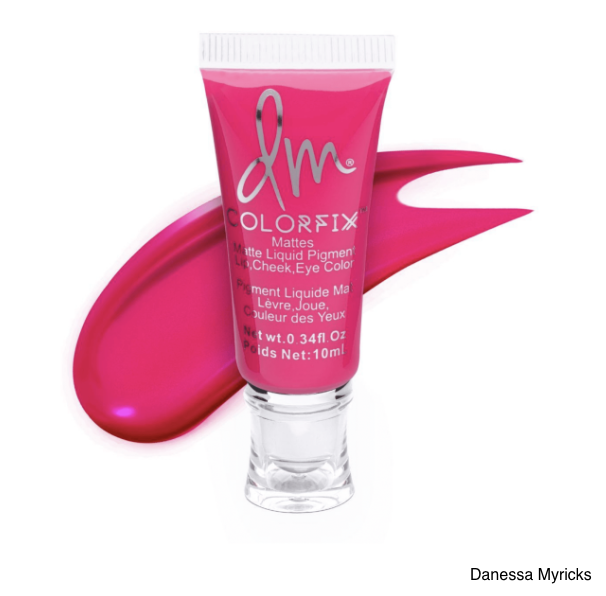 4. Danessa Myricks Color Fix 24-Hour Cream Color in "Freedom" ($18)
A hot pink on dark skin is *chef's kiss*! The Danessa Myricks color fixes are multi-use products that can be used as blush as well. This formula is matte, so apply a very small amount and work quickly to blend before it dries.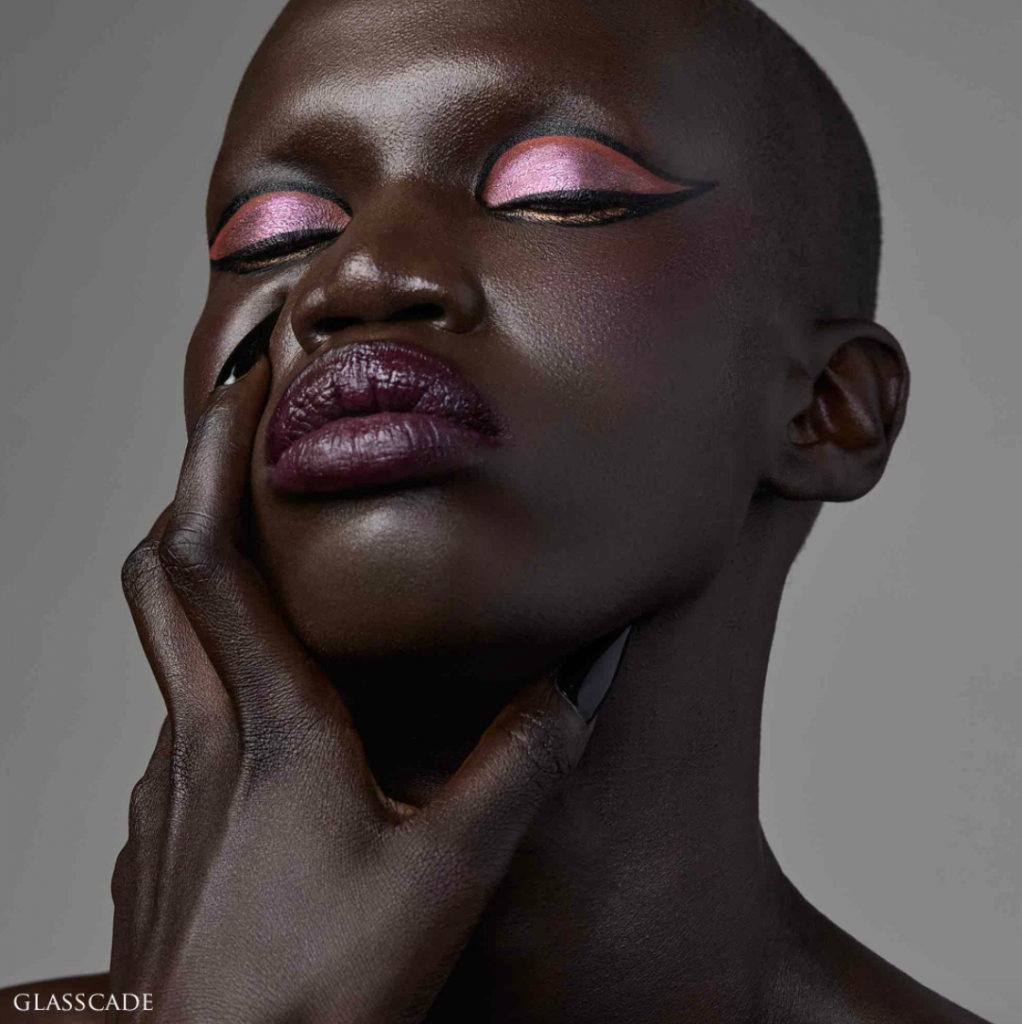 5. *KVD Beauty ModCon Liquid-Gel Blush in "Glasscade" ($26)
If you love a dewy, youthful look, this blush is for you! Somehow the ModCon Liquid-Gel Blushes are both pigmented and a sheer, dewy finish. It's magic. Glasscade in particular is a vibrant raspberry shade that looks stunning on deeper skin tones.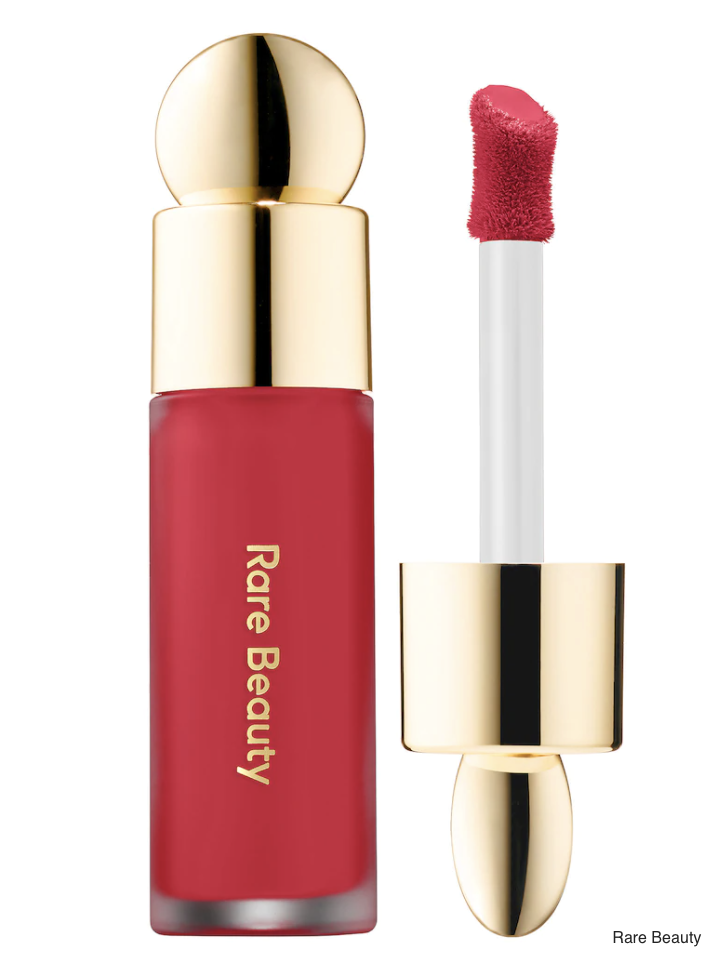 6. Rare Beauty by Selena Gomez Soft Pinch Liquid Blush in "Grateful" ($20)
The Rare Beauty blushes are extremely pigmented, so a little goes a long way. The liquid blush comes in a radiant or matte finish. I prefer the radiant finish, as it's easier to blend and just gives an overall healthier appearance. The shade "Grateful" is the true red of my dreams!
Powder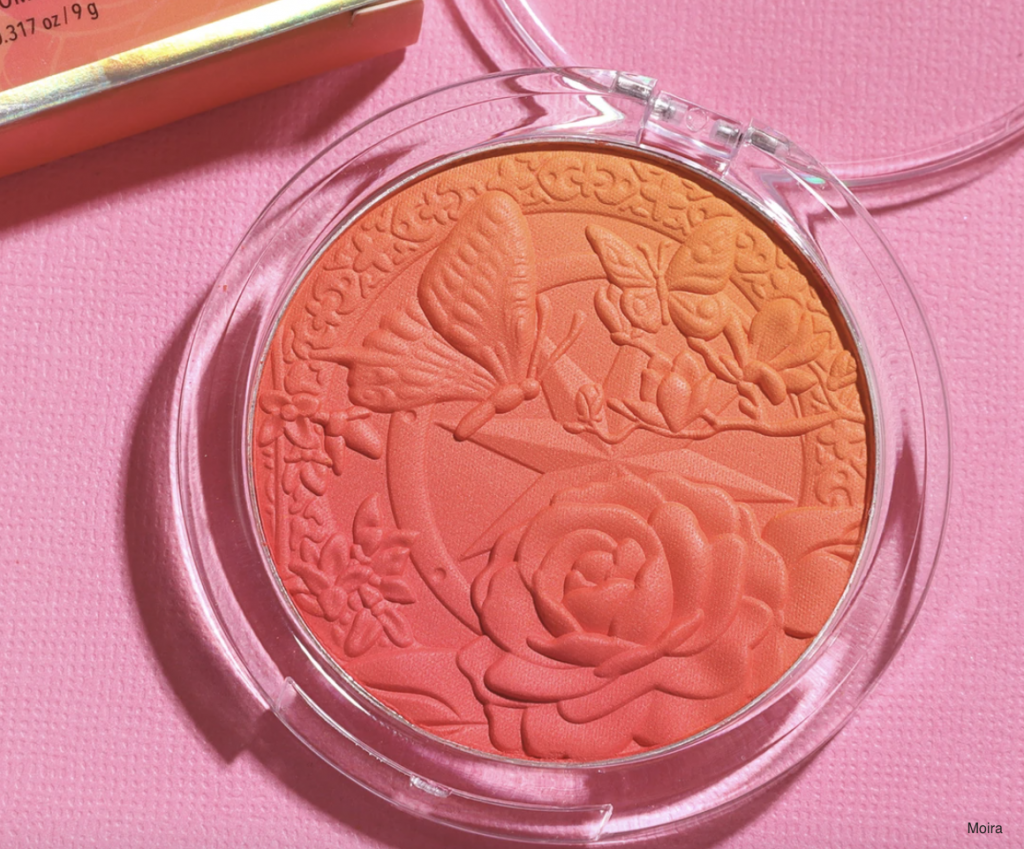 7. Moira Beauty Signature Ombre Blush in "05 Orange Blossom" ($9)
Orange blush on deep skin is unmatched! My favorite orange blush is Orange Blossom. It's very pigmented, so tread carefully. I especially love that this blush is ombre, because you can choose how orange or red to make each application.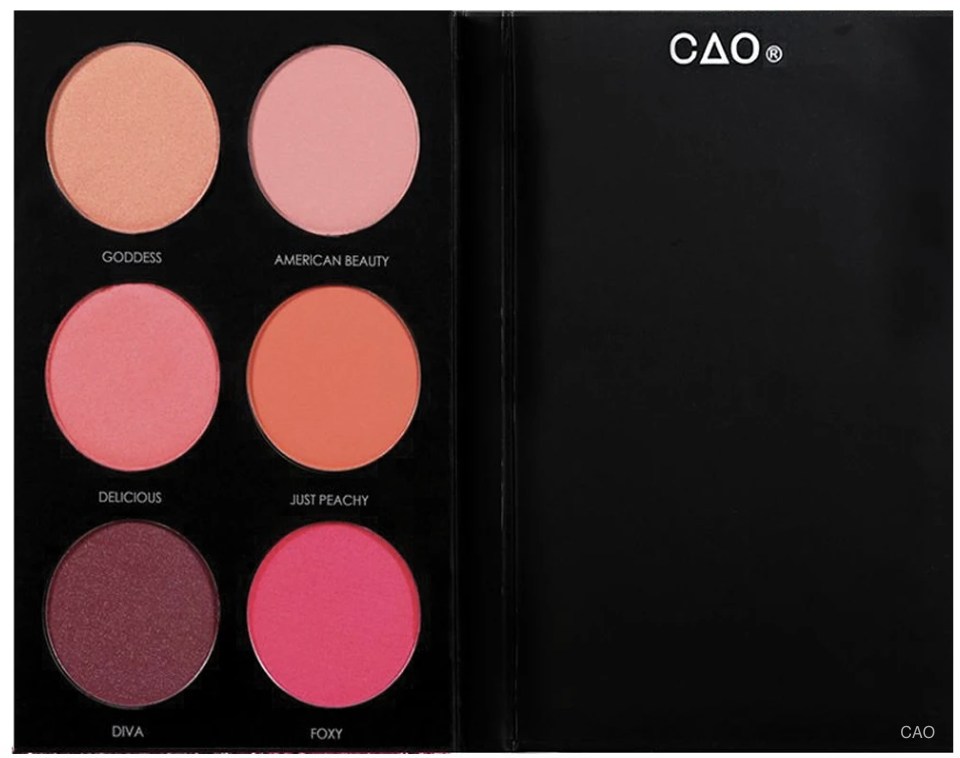 8. *CAO Cheek Color Palette ($80)
This palette has 6 shades with varying finishes and tones. The four deepest shades are wonderful on their own; I especially love "Just Peachy." The two lightest shades—Goddess and American Beauty—are too light on their own for deep skin tones but are great to mix with the other shades in the palette to tone down the pigment for a subtler application. I also generally like to dust lighter powder blushes over deeper cream blush shades to set them.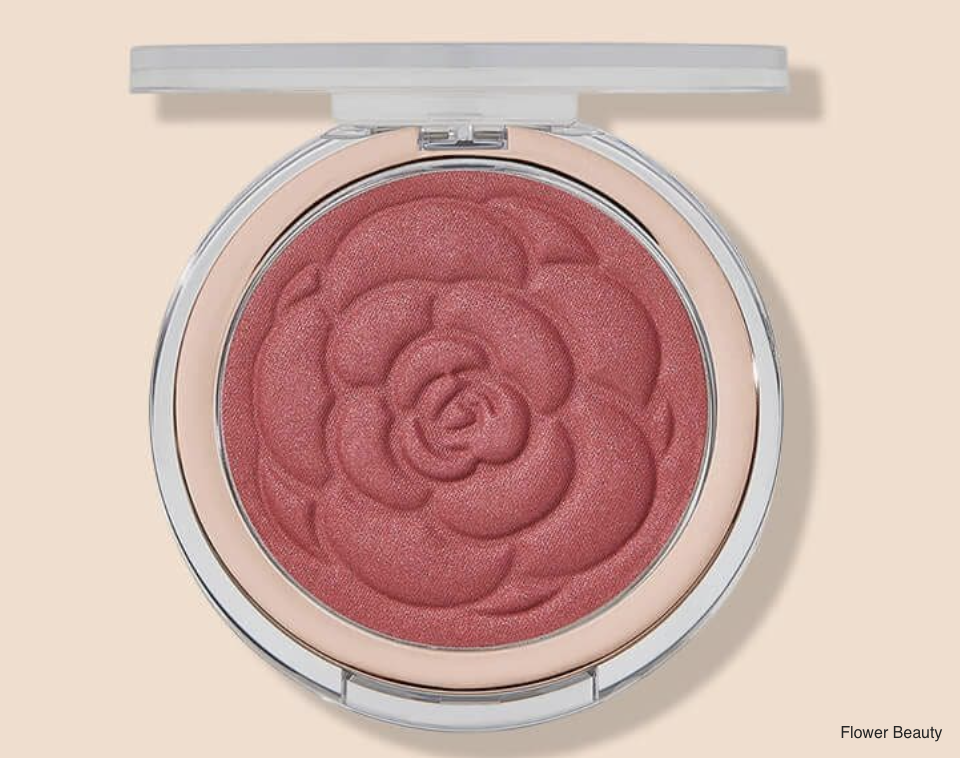 9. *Flower Beauty Flower Pots Powder Blush in "Berry-more" ($10)
This shade is a stunning shade for a nice flush on deeper skin tones. Plus, it has a stunning sheen for days where you want a lit from within glow that's more natural-looking than highlighter.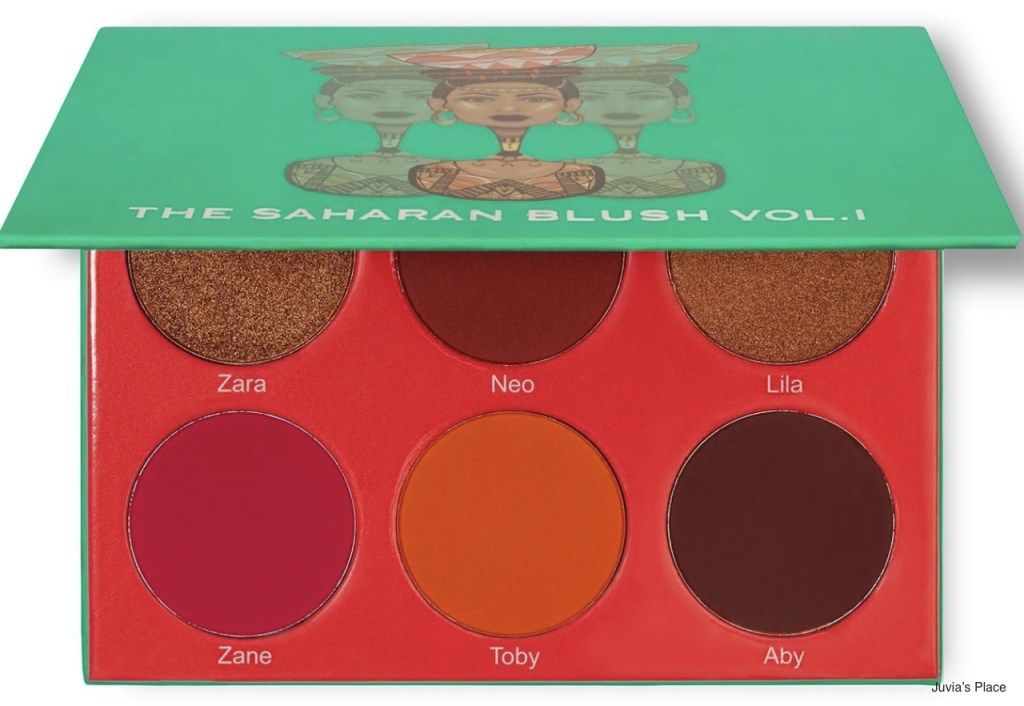 10. Juvia's Place The Saharan Blush Palette Vol. 1 ($18)
This blush palette is perfect for dark skin. It features a variety of tones—from orange to berry to brick red (and even has 2 highlighter shades). These shades are very pigmented, so use a light hand.