1. Beyoncé + Donald Glover's + "Can You Feel the Love Tonight" Duet = Disney Magic! The newest sneak peak of Disney's live action The Lion King features Beyoncé and Donald Glover singing a cover of "Can You Feel the Love Tonight," and it's mesmerizing.
2. From Pat McGrath and Mario Dedivanovic to Lisa Eldridge and Sir John, add some color to your feed by following any one of the 18 most influential celebrity makeup artists on Instagram.
3. Professional organizers Mary Astadourian and Jennifer Dynoff (who have famous clients like Kim Kardashian and Kanye West) dish on how they approach organizing a space.
4. Headed to the beach or just trying to survive the sweltering summer months? Here are some of the best waterproof makeup products that stay in place all day.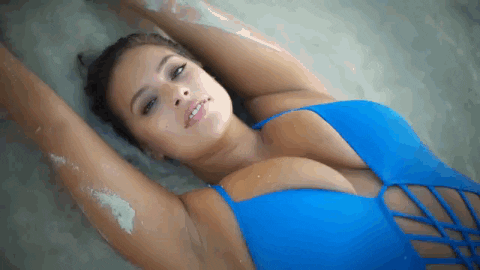 5. The beach is gonna get whatever body you give it! So here are some swimsuits perfect for curvy girls.
6. Fashion icon Gloria Vanderbilt recently passed away. Take a walk down memory lane and honor her family's legacy by visiting any one of these grand Vanderbilt family homes.