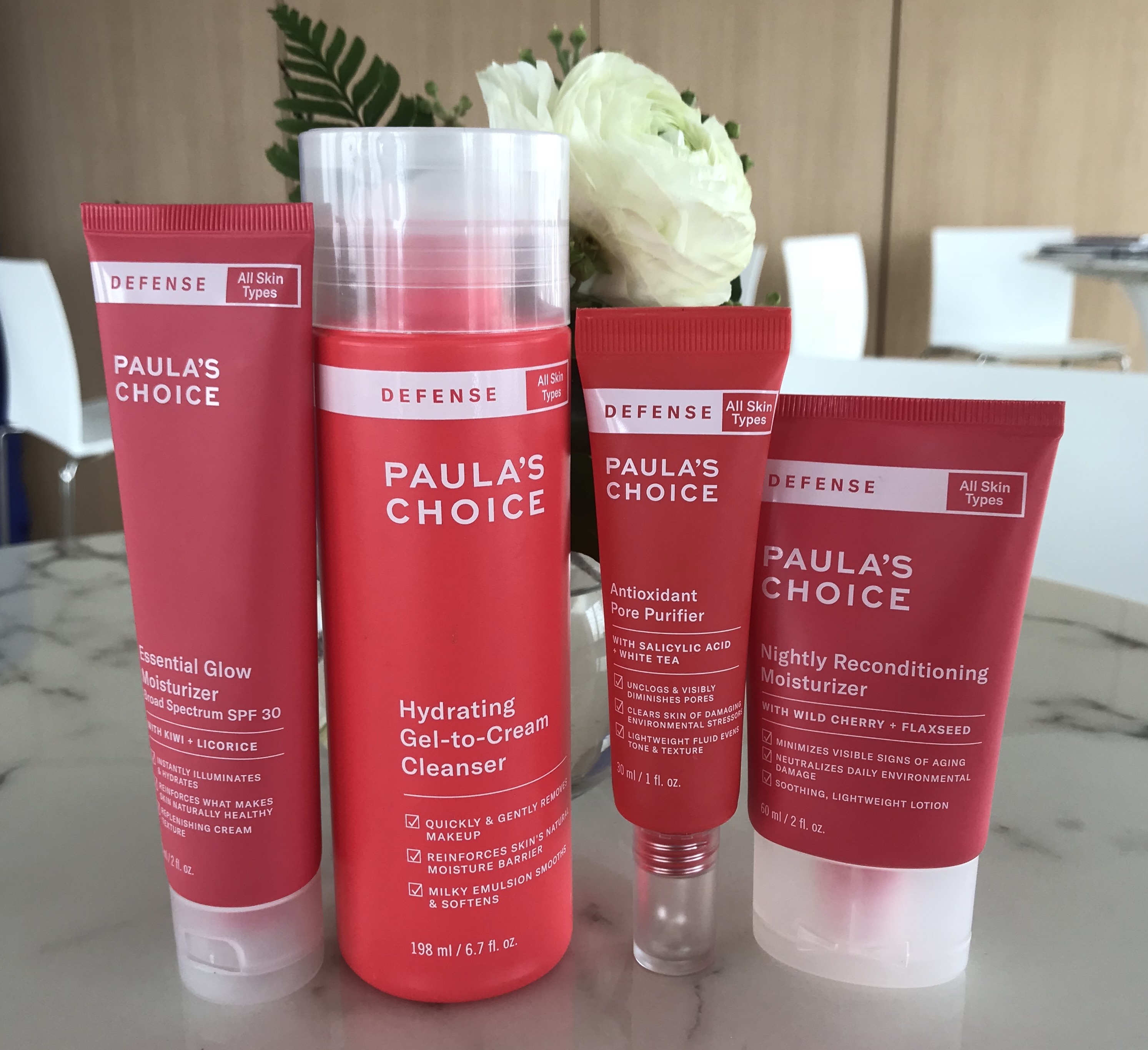 We all know about the damaging effects the sun's UV rays can wreak on our skin, but there are other environmental pollutants that are almost as bad.
Accelerated signs of skin aging, dull complexion, blotchy skin, and discoloration are just some of the negative effects environmental pollution can have on skin. The five biggest types of environmental pollution that damage skin are: "auto exhaust, cigarette smoke, smog, small particulate toxins, and blue light from digital devices."
Just as we need daily sunscreen to protect against sun damage, we need a potent mix of antioxidants and other ingredients to protect against environmental pollution. This is where the new DEFENSE system from Paula's Choice comes in. Their first line designed for all skin types, the DEFENSE system features ingredients that are natural antioxidants, brightening, hydrating, pore-refining, smoothing, and anti-wrinkle.

The line includes 4 products for a 3 step routine (with different moisturizers for morning and night):
1. Hydrating Gel-to-Cream Cleanser ($18)
Even for people with oily skin, this gel to cream cleanser is great. It removes makeup, dirt, and oil and leaves skin ready for the next two steps.
2. Antioxidant Pore Purifier ($31)
This serum uses salicylic acid to clear pores and harnesses vitamin C and azelaic acid to brighten skin.
3. Essential Glow Moisturizer SPF 30 ($29)
In the morning, the final step is moisturizer with SPF. This sunscreen is best suited for light to medium complexions, as it's a purely physical sunscreen that can leave a white cast on darker complexions.
4. Nightly Reconditioning Moisturizer ($29)
At night, instead of using moisturizer with SPF, you can use this night moisturizer. Packed with superfoods like flaxseed, wild cherry, and arugula, this moisturizer strengthens skin overnight.
I would highly recommend this line, especially if you're new to skincare, as all it takes is 3 steps morning and night. Overall, Paula's Choice is one of my favorite skincare brands because you can always be sure that the products are well-researched and the ingredients are top quality.