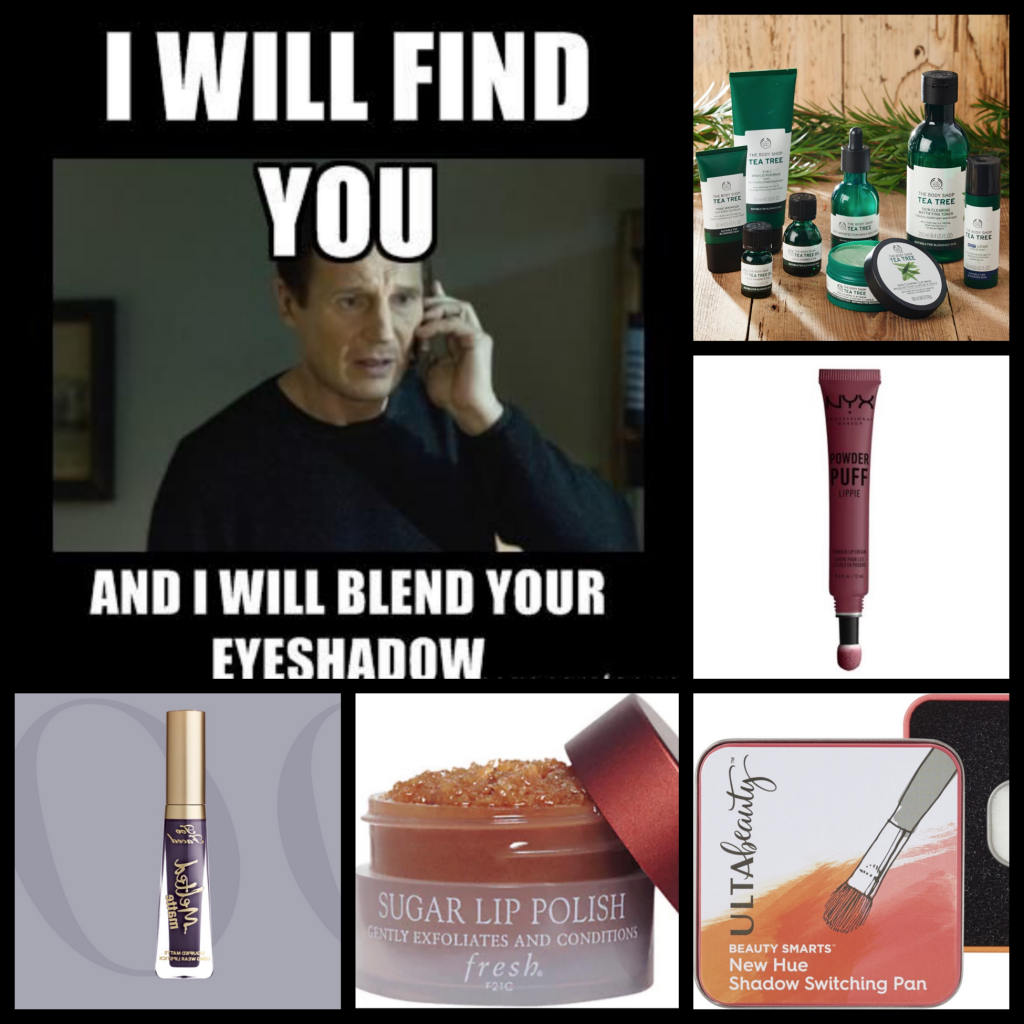 Tea Tree line from The Body Shop: This line, meant for the blemish-prone among us, has worked wonders for my oily skin. The cleanser, toner, serum, moisturizer, and night mask are all staples in my skincare routine. Pro tip: on nights when you're feeling too lazy to cleanse, reach for one of the skin clearing facial wipes.
NYX Professional Makeup Powder Puff Lippie in the shade Moody: First, the formula of these lipsticks is unreal. They are so lightweight you might even call them… powder thin. (See what I did there). This shade has great color payoff and is also a beautiful, subtle color for people with darker complexions.
Ulta New Hue Shadow Switching Pan: When I first started wearing eyeshadow, I had one double-ended brush and had to use brush cleaner between each color. Don't worry, I have since learned the grave error of my ways and have purchased more brushes. But in the event that you don't have a shadow brush for each color you want to use in a look, introduce a color switch into your routine, family, and life. Simply swipe your brush on the color switch to remove any powder from the brush. For cream products, wet the center sponge with brush cleaner.
Fresh Sugar Lip Polish: The fine brown sugar granules of this lip scrub exfoliate your lips, then the shea butter and jojoba oil leave your lips feeling super moisturized.
Too Faced Melted Matte in 'Who's Zoomin Who':  Despite the grammatical error (it should be Who's Zoomin Whom), this deep blue with a hint of purple is one of my absolute favorite shades.
—Uju Enworom
Follow Uju on Instagram.