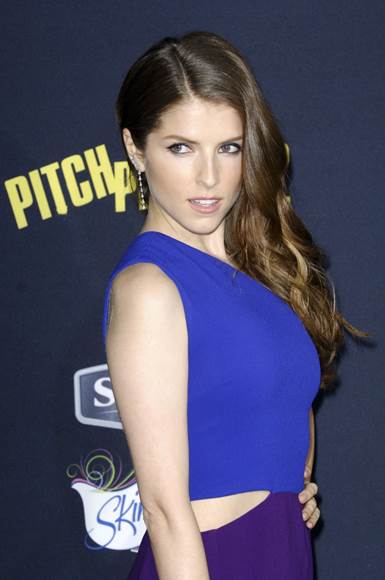 Celebrity hairstylist Craig Gangi created this stunning look for Anna Kendrick for the red carpet premiere of "Pitch Perfect 2."
"Since Anna's dress was a one-shoulder dress, I wanted to cover the other shoulder with her hair, like Veronica Lake. Anna arrived with damp hair to the hotel room. First I used the Leonor Greyl Eclat Naturel Nourishing and Protecting Styling Cream on her hair.  I worked the cream through her hair using a vent brush; by using a vent brush, the cream is evenly distributed through the hair, from roots to ends.
After brushing the Eclat through Anna's thick tresses, I then used the Leonor Greyl Mousse au Lotus Volumatrice—Volumizing Styling Mousse at the root area only. I wanted her hair to have lift and volume. Then with the vent brush, I dried the roots first to give the hair movement and body. I wanted to keep as much volume as possible for the look.
Once the hair was blown out, I then lightly sprayed each 1-inch section with the Leonor Greyl Laque Souple Styling spray, then used a 1 ½ inch curling iron on each section. Once a section was curled, I then used bobby pins and pinned it. I pinned up all her hair like an old school roller set. After the hair cooled off, I then took the set out, brushing out each pin curl, one-by-one lightly with a Mason Pearson brush, and teased the roots for volume.  I then lightly sprayed the section again using the Laque Souple and them used a 1 inch curling iron, and used the iron in the middle of the strands to create a wave. I really like the spray, it's light and keeps hair feeling soft and touchable, but will hold the style in all night."