Fictionary
 is a column showcasing beauty-related words that don't exist, but should.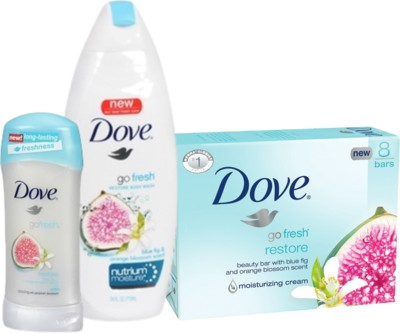 Last week, I headed out to the Hamptons with Dove and Stylecaster to celebrate the launch of the former's new Go Fresh Restore Blue Fig & Orange Blossom line of soap, deodorant and body wash. If you're new to fig scents (i.e., Fignorant), allow me to school you. Fignorance is not bliss. This is one fruit even fruit-scent snobs will adore and here's why. #RestoreYourSenses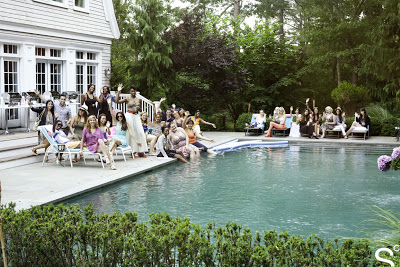 The whole group at the Stylecaster Hamptons house in Water Mill, NY. 
I'm a LONGTIME fan of Dove body wash, as you know, and this ultra-hydrating one's soft scent with a soupçon of fig and orange is perfect for post-workout showers and pre-date grooming in the summer. Fig is one of my favorite notes; it's a fruit without that synthetic fruity, cheesy fragrance. It's fresh, slightly green and straddles the line between tropical and herbal exactly. To me, its vaguely verdant aroma is evident but is tempered in this iteration by subtly sweet orange blossom.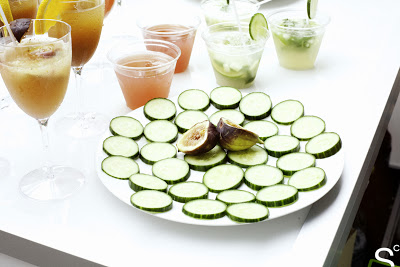 Delicious cukes and specialty cocktails 
Also, while we were relaxing at the Stylecaster casa, we got to indulge in tons of restorative activities including simply being outside in nature (something we all need after weeks in breezeless, concrete Manhattan), hand massages, bracelet making, yoga and noshing on two delicious meals.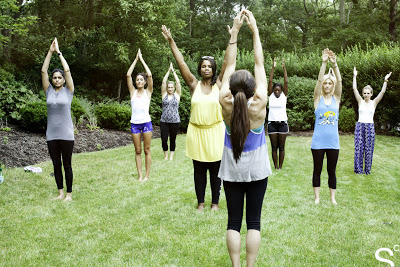 Yoga! Can you spot me? 
My favorite part of the day? An amazing yoga class taught by Pure Yoga instructor Serena Tom. I need to get on board with some of her classes at Pure East–she was fantastic. Enjoying the calm scenery of the nearby woods and doing away with a mat in exchange for soft grass also helped me restore my senses. I was still calm even when Stylecaster Founder/President David's adorable black pug Frankie came and snorted in my ear during savasana and freaked me out because it was so loud. Special thanks to Lauren from Second City Style for loaning me her yoga clothes when I forgot to pack mine!
The food was prepared by Chef Danielle Saunders, former chef of Diddy, who just returned from touring with Mary J. Blige. The woman can cook chicken like no one can cook chicken. I wanted to write a SONNET about her seasonings.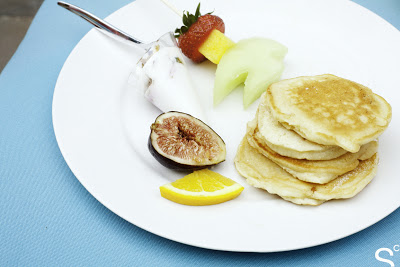 Divine breakfast.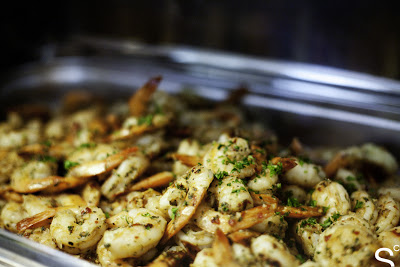 Spicy shrimp I'm still thinking about that we had for lunch.
A goat cheese, cucumber and tomato salad.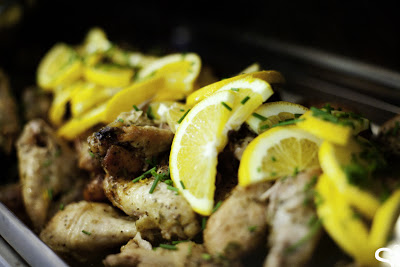 Said chicken.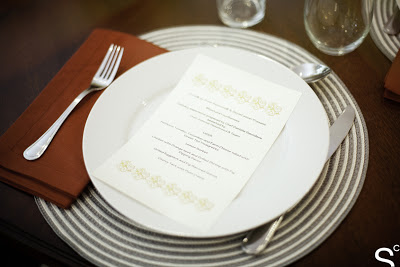 Pretty place setting.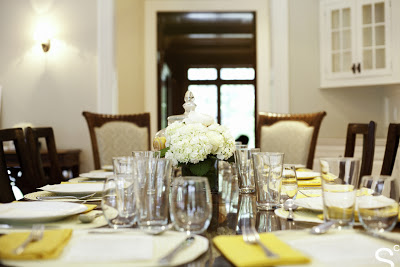 Stylecaster's epic dining room. 
The new Dove Go Fresh Restore's Blue Fig & Orange Blossom products are sold at drugstore.com and cost $5 for the deodorant, to $4 for the soap and $7 for the body wash.
Pool toys for everyone!
Have you tried the new scent from Dove? Share your thoughts in the comments!
Photo credit: Ally Lindsay 

Like this post? Don't miss another one! Subscribe via my RSS feed.