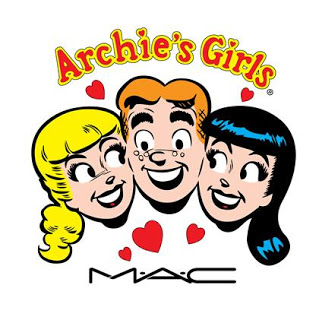 Really, the world of women comes down to just one question: Are you a Betty or a Veronica? Perhaps a Veronica with Betty hair? You better make the choice (Decision 2012!) as MAC Cosmetics has partnered with Archie Comics on a collection called "Archie's Girls."

According to Archie's publisher, the cosmetics "will celebrate the iconic beauty looks of Betty and Veronica" and be available next spring.
If you're going to Comic-Con, MAC will be holding an event at its Gaslamp store in San Diego with Archie artist/illustrator Dan Parent to celebrate the upcoming collection.
I hope Jughead and the rest of the gang are repped, as well. Such a cool idea for a collection. Kudos, MAC! What do you guys think?
Source: USA Today
Like this post? Don't miss another one!
Subscribe
via my RSS feed.