YOU GUYS. What are we wearing for NYE, the sparkliest night of the year? Personally, I loathe the holiday, but love the glittery pomp and circumstance. I'll be hitting up two parties thrown by some fab friends of mine and will be wearing enough gleam that my general glambiance will recall that of one Miss Natalie Sands in the final scenes of that cinematic gem, Girls Just Want To Have Fun. Observe:
I may or may not have "Technique" on my iPod. Here's what I'm rocking this New Year's Eve.

Lush Lustre Dusting Powder ($15) Read on…
This super-fine powder imparts the most subtle, golden goddess GLEAM. Sift some into your regularly scheduled body cream or use a big fat fluffy brush to apply it to your collarbone, shoulders and shins (if you dare to go bare in the cold). Oh, BT dubs–it smells of DELICIOUS JASMINE. What's better? Not one thing.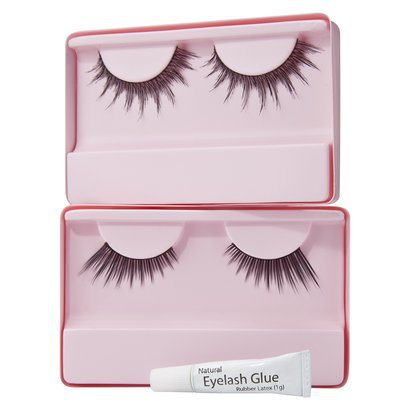 Sonia Kashuk Limited Edition All Eyes on the Party Eyelash Set with Glue ($10)
I'll be in need of an extensions refill, so I plan to rock a set of Sonia Kashuk's amazingly priced gorgeous faux sets. Two pairs and a tube of glue for a HAMILTON. Can you even?
Sally Hansen Effects Real Polish Strips in Glitz Blitz ($7)
I love this shade for its glitter opacity, two words that are so rarely linked. And Glitz Blitz? Well it's so drag queen, I wouldn't distract myself with any of the other shades until post-NYE, obv. Sally Hansen's genius strips are made of real polish and go on easily for a perfect, professional-looking mani that lasts a full week. I find I can use the extra "nails" to cut and use for a pedi as well, from a single box. Not bad for $7.20, huh?
Mary Kay Lip Gloss in Mango Tango ($14)
This gloss pairs perfectly with a gold-dusted lid, some candlelight-appropriate blush/highlighter combo and lotsa lashes, doesn't it? Its subtle tangerine tint boasts elegance, thanks to its sheeridescence.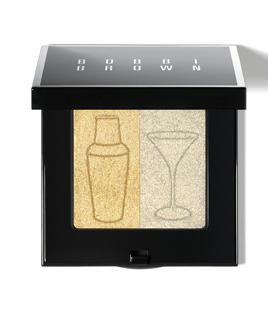 Bobbi Brown Limited Edition Party Shimmer Brick ($40)
When I first saw this, my thoughts morphed into all caps. It went something like this. A SHIMMER BRICK WITH JUST SILVER AND GOLD WITH A FUN MARTINI AND A SHAKER LOOK HOW MUCH GOLD YOU GET IN ONE PALETTE OMG IT'S LIMITED EDITION I NEED ONE RIGHT NOW. And then I tried it out and was SOLD. The color payoff is highly pigmented and smooth, just as you'd expect of the amazing Bobbi and the brightening effects are transformative. Use as a shadow or a highlighter (I'll be using as BOTH).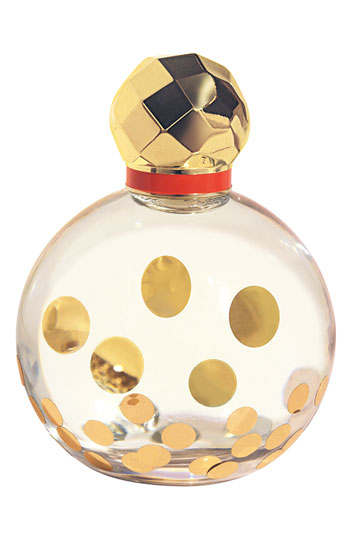 Kate Spade Twirl Eau de Parfum  ($65)
Kate Spade's new olfactory masterpiece looks so beautifully festive, I managed my own expectations. When it comes to scents, sometimes the most perfectly packaged are not as appealing. SO NOT THE CASE when it comes to Twirl. It captures the essence of the light, fairylike vibe of the brand with mandarin, pink pepper, blackberries, white peach, red currant berries, watermelon, jasmine, magnolia, orange blossom, tiare flower (in Tahitian monoi!), amber, musk, skin accord and macaron. It was DESIGNED for a colorful cocktail fiesta. Why would you wear something ELSE to your NYE bash? That doesn't even make SENSE.
And what will you wear, dolls? I know, it's hard. In the sage words of Natalie, "Decisions are the worst."
Like this post? Don't miss another one!
Subscribe
via my RSS feed.