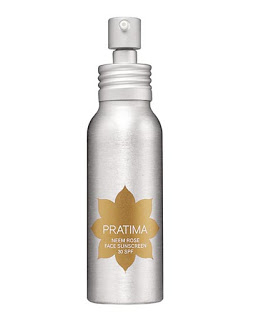 I've been THROUGH IT this year, from a skin care perspective. You could say I've been back to the middle and around again. I needed something that would be there till the end. Never having more than the odd zit all my lifestyle, suddenly, bafflingly in my THIRTIES I'm confronted with the unsexy affliction of ACTIVE ACNE. Like, all over, seven active pimples simultaneously. One would clear up and I'd just get two more. My guess is that it was caused by a combo of two many products (I'd been skin care promiscuous for a while–my skin became unbalanced) and hormones. After a three-month long stint on Doxycycline and some prescription topicals courtesy of Dr. David Colbert, I'm back on track. Read on for my two new favorite products.

But I'm EXTREMELY careful about what I slather on my mug now. I'm still testing skin care so I can share with you the latest and greatest–but on my decollete and arms. In fact, unless a doctor or my skin care guru Courtney Dunlop (who also writes for youbeauty.com) suggest it for me, it's not going on my facial. And has she ever suggested a couple of non-pore-clogging gems. First it was the epic Pratima Neem Rose Face Sunscreen SPF 30 which boasts micronized Zinc Oxide which glides on with ease, protects without imparting a ghastly pallor of FILTH and washes off with my trusty Dermalogica Pre Cleanse. Also, while it says it's a sunscreen, its moisturizing enough on its own not to warrant the use of a separate hydrator. It's so excellent and the price is so right at $18.Then came the question became how to even out my skin tone while not upsetting the apple tree, if you know what I mean and I think you do. Courtney was aware that she had to share.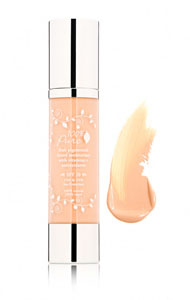 I accosted her once more at a recent dinner and she recommended mixing the aforementioned Pratima with 100 Percent Pure Fruit Pigmented Tinted Moisturizer with SPF 20. Naturally, the name makes me think of one thing and one thing only, and that is the selected musical stylings of one Crystal Waters, and their smash 1994 hit "100% Pure Love." And like the song suggests, it is my answer, my wish, my fantasy, my favorite DISH. The highly pigmented emulsion contains zero silicone (good luck finding another foundation that does that–oil-free or not) so it won't plug pores and even contains all natural, vegan ingredients. That's less important to me than keeping gunk out of my pores, but it is a nice bonus.
100% Pure Fruit Pigmented Tinted Moisturizer has come to take you there (to the land of good skin) and show you how to care (for your good skin). 100% Pure Fruit Pigmented Tinted Moisturizer retails  for $32 at dermstore.com.
Like this post? Don't miss another one! Subscribe via my RSS feed.