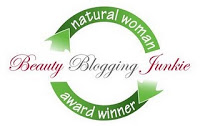 If you want to meet the most darling and enthusiastic aesthetician on the PLANET, then head to the Mandarin Oriental Spa and indulge in a facial with Fini. The first natural facial (all Amala products are used) to still incorporate extractions I've experienced, this one will leave your skin smooth, glowing and hydrated. There's even some lymphatic drainage involved, which I love. On me, Fini used a mixture of products, mostly those from the Purify line, good for acne-prone skin like mine. It's also a certified natural brand committed to social responsibility in addition to offering products with integrity.
My favorites from the suite of products include the Purifying Gel Cleanser ($30) and Purifying Face Polish ($48). Both are excellent for deep cleaning my pores (I use both on my trusty Clarisonic for majah cleansing) and find my skin is left fresh with nary a speck of makeup, never dry or tight. The Jasmine Hydrating Hand Cream is a regular in my purse. It conditions my mitts beautifully and leaves behind a faint floral scent detectable only to me (though Jasmine is not one of my gal Andrea Lavinthal's so-hailed "private scents."
Get involved with Amala this Earth month at amalabeauty.com.
Like this post? Don't miss another one! Subscribe via my RSS feed.