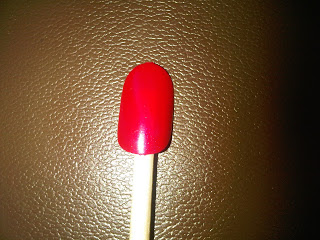 There's nothing like a custom blend (RIP, Prescriptives). Custom blended nail polish has thrilled the S out of me since I first read The Devil Wears Prada when I first moved to NYC in 2002 and promptly polished ONLY with Essie Ballet Slippers, then Essie Marshmallow. Ballet Slippers went on first, obv. Find out how to get that shade at the left!
Now my nail cocktail of choice is a hot pinked-out red hue the talon-ted nail techs at beauty sanctuary Salon AKS came up with called The Right Red. The bright shade combines Essie Plumberry and Essie Trombone polishes.
What do we THINK? I say it's perf for Valentine's Day.
Like this post? Don't miss another one! Subscribe via my RSS feed.