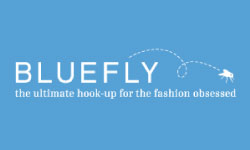 Now you get your signature fragrance on Bluefly while you're caving on cashmere. Or maybe that's just me? 


The site has announced the launch of their new online fragrance boutique featuring the newest released and best sellers for up to 40% off retail prices. The website includes hundreds of scents ranging from classics such as Chanel and Hermes to new popular favorites like Beyonce and Juicy Couture.

So now you can replenish your dry bottle of Burberry Classic at a discount. Will you be taking buying your frags there? Tell me in the comments!


Like this post? Don't miss another one! Subscribe via my RSS feed.