Gals, 2010 has been the year of side-hustles for moi, so recently, in addition to MTV Buzzworthy and Brilliant Color and Beauty Today, I've recently started contributing skin care articles and videos for Philips' new skin care site/active online community Crystalize. On the site, I discuss my best skin care tips, ingredient spotlights and brands to know. Other contributing experts include Kit Rich and Dr. Doris Day. Check it out and let me know what you think!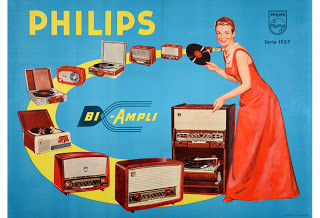 Also of major note is their new Crystalize skin camera which a professional at one of the many Duane Reade Look Boutiques in Manhattan will use to analyze your skin completely for free. It's almost like a trip to a derm gratis. The camera quickly captures and combines five close-up images of your face. Philips' unique technology views skin under multiple lighting and angle settings, measuring skin in four categories:
Skin Type
Redness
Pigmentation
Texture
It can be more exacting and reliable than even a trained human eye. Then? Crystalize helps you choose the right products for your exact combination of skin concerns by generating a custom list for your needs. I went to the Duane Reade at 36th and Madison and learned that my skin is more sensitive than I thought and that irritation and patches are an issue of mine. My skin care expert prescribed me (from the list of products generated by my pal Crystalize) Vichy Purifying Foam Water Cleanser, Lierac Soin Exfoliant for Face and Avene Ystheal Lotion with retinol for night. The combo has made a marked difference in my skin. Just today, I mused that there was no need for foundation. Can you even? This is also due to my new technique and combo of Joelle Ciocci products in the mix as well, in addition to the life-changing (certainly epidermis-changing) facial courtesy of the fantastical Isabelle Bellis. More on that in a separate post.
Like this post? Don't miss another one! Subscribe via my RSS feed.