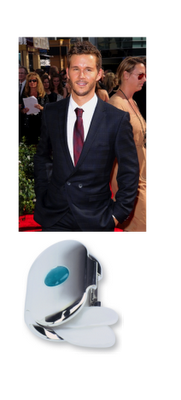 Makeup artist Carlene K used Talika's Eye Therapy Patches ($62 for a set of 6 pairs at www.Talika.com) on True Blood's Ryan Kwanten for the 2010 Primetime Emmy Awards. 
Makes you want to "do bad things" to him, moisturized eye area or not, right?
P.S. In case you missed it, check out last year's interview with lead makeup artist for True Blood, Brigette Ellis! And stay tuned for another edition this year. Once things calm down for Brigette, we're scheduled for another convo! You WILL know what's on Lafayette's 2010 lashes.
Like this post? Don't miss another one! Subscribe via my RSS feed.