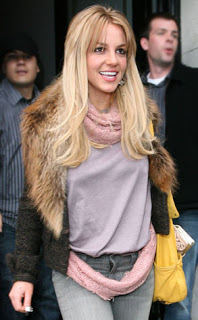 Britney Spears is blonde again. Though she went brunette for the Grammys, the mercurial (from a hair perspective) songbird has dyed her hair again and has come back to her long, straight blonde hairstyle.
I have to say, her hair looks pretty damaged and ratty this way. I preferred the richness of Britney's darker haircolor. What do you think?
Image credit: E Online
Like this post? Don't miss another one!
Subscribe
via my RSS feed.