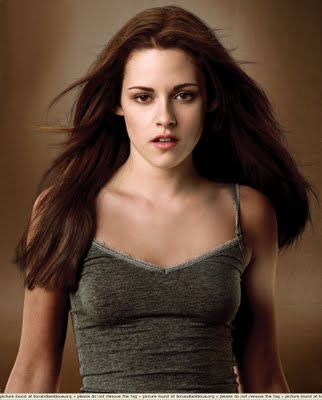 It's well documented on this blog that I love all things vampire/Twilight. So, I'm very excited to bring you the I scoop on all things Bella beauty straight from Kristen Stewart's makeup artist on the set of The Twilight Saga: New Moon, Robin Mathews! Robin began her career in as a special effects makeup artist, and broke into the business from there. Beauty followed, and now she has been offered projects that allow her to excel at both beauty and special effects. She got her big break when Sean Penn asked her to department head his film Into the Wild in 2005. After that, her career took off and she hasn't stopped since.
Read on for her top makeup tips, favorite products, and her unusual advice to aspiring makeup artists below!

Beauty Blogging Junkie: What is most exciting about working on The Twilight Saga: New Moon?

Robin Mathews: Being a part of a film and story that is dearly loved by so many people, and living up to their expectations with the make-up design was fun. I hope I didn't let them down.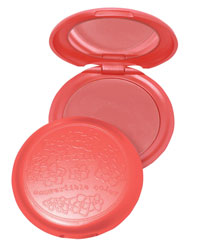 BBJ: What are your favorite products?
RM: Well, I'm a fan of Shiseido moisturizers; they sink completely into the skin and don't interrupt the foundation process. I don't live without Cle de Peau Concealers, Stila Convertible Colors, or much of the Laura Mercier line. Anastasia's line for brows is a must in my kit as well as Ve Neill brushes, and a Shu Uemura Eyelash Curler
BBJ: What is your style/technique?

RM: I'm very picky and obsessive about foundation and the application process. Foundation should mimic the texture of real skin and if you see it sitting on the skin, it hasn't been applied properly. It should be very sheer in the places that you can get away with less coverage, and stippled a bit heavier where more coverage is needed. Proper skin prep is essential to this process also. If skin prep and proper foundation application hasn't been done, you can forget the the rest.
BBJ: Can you give us some makeup tips?

RM: Quite honestly, I get asked A LOT by artists starting out in the business, and my advice to them is to study drag queen makeup, or at least (good) porn make-up. It is an extreme study of how unappealing features can be sculpted into beauty, and how bone structure can be morphed into something completely different. Makeup tips for average women: research the proper skincare regime and foundation for you. Exfoliate on a regular basis, and use the lightest formula of foundation you can get away with. If you have beautiful skin, don't use any foundation at all! I love avoiding foundations for some of my characters in films. Most importantly, be happy from the inside, because you are never more beautiful then when you glow from true happiness.

BBJ: What's next for you? What are you going to be working on?

RM: My movie The Final Destination in HD 3-D came out August 28! That was a serious labor of love, and I'm very pleased at how well it turned out!
I just saw a screening of The Twilight Saga: New Moon that rocked! (Wait until you get a load of Tailor Lautner and the wolves). [Ed. note: CAN'T WAIT, Robin. I already have tickets for opening day, obv.]

BBJ: What appealed to you most about working on the set of New Moon?
RM: We got to shoot part of New Moon in Italy, so that was a total trip. I wish I were back there now!
I am currently in Vancouver shooting The Twilight Saga: Eclipse, and two days prior to coming here, I wrapped The Runaways with Kristen Stewart and Dakota Fanning. By the way, those two were unbelievable; completely playing their own instruments and singing themselves. You've never seen Dakota Fanning look like this before. This will be a breakthrough role for the both of them I'm sure. They were undeniably fantastic. Oh, hanging out with Joan Jett every day didn't suck either!

I love it! I find Robin's advice about studying the makeup of drag queens and porn stars fascinating. It makes complete and utter sense that sculpting unappealing features into something beautiful is the ultimate test for a talented makeup artist. Thank you Robin, for taking the time to provide us with your thoughtful answers! Tell Robert Pattinson I said heeeey.

Like this post? Don't miss another one!
Subscribe
via my

RSS

feed.