Lots of news from one of my fave NYC salons, Shobha, dolls!
Please note: at least one person must be new to Shobha; offer valid through 02.08.2009; savings may not be combined with other discounts or special offers; discount will be applied to equal or lesser valued treatment; both treatments must be checked out in the same transaction.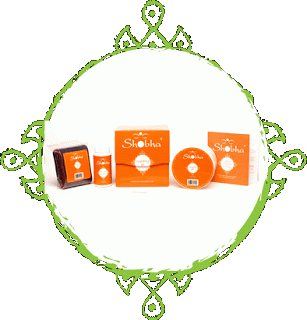 May I recommend their Sugaring treatment? Or, better yet, ressionista it and buy their Sugaring Kit ($30) for use at home. I'm in LOVE with it. It's the best at-home bikini treatment I've tried yet – And I've tried far too many. This kit contains a microwave-friendly container of Shobha's signature 100% natural salon formula accompanied by the new Shobha Talc-Free Powder, resusable Shobha Spatulas and machine-washable Shobha Denim Strips for money-saving, eco-friendly treatments at home.
I tried my kit out last week and found it very easy to use, it removed all traces of hair with VERY minimal pain, zero irritation and the best part? Those denim strips work like a charm and REALLY are washable. I tossed mine into the laundry this week and they're good as new. Thank you Shobha, for eliminating my need to repurchase at-home wax kits every five minutes (before I even run out of wax) because I'm simply out of removal strips. This set is good for the earth, good for your low pain threshold, and good for your need for your lady parts to look fly on a regular. I plan to rebuy and rebuy this one!