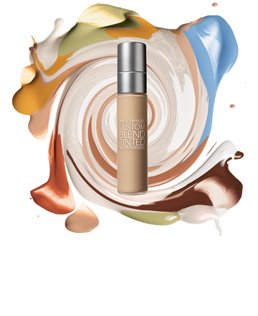 Once you get a Prescriptives Custom Blend Tinted Moisturizer and Concealer, it almost doesn't seem civilized to go back to using one designed for the masses. I recently had a bespoke duo mixed up by the talented Letticia Rosado at Bergdorf Goodman's Prescriptive Counter.

First, Letticia colorprinted me, which means that she drew four lines on my face in close-to-my-complexion colors and used the shade that was closest to my skin tone, which ensures you get an exact match.You get to choose which add-ins you want in your tinted moisturizer, i.e., a dewy, dry, or medium finish. The tinted moisturizer yields decent coverage, but if I need a little extra in a certain area, I apply a bit of foundation. The concealer is a creamy tube/wand deal and its consistency is creamy enough for good undereye circle camouflaging. 

A custom blend concealer will set you back $32, tinted moisturizer $45. I think this would make an excellent gift for a bride-to-be!
You can also mix a custom:
Powder
Bronzer