Girls, I had the opportunity to interview the fab Julia Allison, to whose blog and Time Out New York dating column I'm SHAMELESSLY addicted. I frequently seek her commentary when it comes to both dating AND celebs (as former Star magazine editor-at-large, she makes daily TV appearances on Fox News, CNN, and the like). But when she agreed to provide BBJ readers with some of her extensive beauty tips garnered from her extensive time spent with hair stylists and makeup artists, I realized she's a bona fide beauty expert in her own right. You know those beauty tips (like storing your nail polishes in your fridge, for instance, she does that) you've read for YEARS and adopt for 2.3 weeks before promptly forgetting them until you read a recycled beauty tip 9 years later? Well Julia remembers and implements ALL of those … on a daily.
(Pictured, left: Julia's makeup stash) I caught up with her at her delightfully girly midtown apartment last night where I was excited to meet her adorable shih-tzu Lilly, who makes frequent cameos on her blog. This gorgeous gal (she's surprisingly tall and darling in person) is full of new tips even I'd never heard before — and that's saying something. Even her harshest critics can't deny that the girl ALWAYS brings her hair and makeup A-game. Just saying.
MAKEUP
Foundation: Julia discussed the three main vehicles of foundation application — brush, sponge, and fingers. She always uses a brush for a professional camera-ready finish. Her favorite foundation is Chanel Pro Lumiere Professional Finish Makeup SPF 15 ($52).
Concealer: Julia adores Stila Cover-up Stick ($18) for uneven areas and undereye circles. She also throws out this tip: use standard Visine on blemishes an hour before going out – while waiting for hair to dry, etc., to temper any redness. Works like a charm.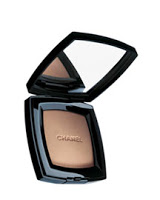 Powder: Chanel Poudre Universelle Compact Natural Finish ($43) applied with pad.
Bronzer/Blush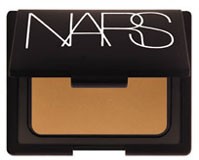 NARS Bronzing Powder in Laguna ($29): Julia applies this with a big fluffy brush on the sides of her forehead, around her cheekbones and around her jawline. She recommends you use it with a lighter hand, simply for definition – not for all-over color. Julia shared this fun tip: "I dust a little bronzer under my eyes after applying concealer to make the area look more natural – not too light as concealer tends to do."
tarte Cheekstain (mini version) in Merry:
Like me, Julia loves the smaller version of the cheekstains and buys the color she wants in mini trios and totes the tiny-sized version in her purse. Merry was sold in tarte's We Wish you Happiness Mini Cheekstain kit from Holiday 07. It's a rich peachy-pink.

NARS Blush in Mounia ($25):
This bright red sparkly blush looked garish in its compact to me, but when Julia explained she uses it solely for "Christmas cheeks," I was instantly intrigued.

Flirt! Squeeze me Gloss in Mighty Aphrodite ($10): Julia shared this clever tip: she uses this post-bronzer on her CHEEKS. And she demonstrated and it looked dewily divine. I have half a mind to try ALL of my glosses on my cheeks.
Eyes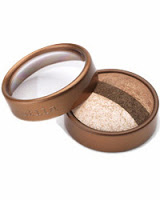 Stila Eye Shadow Trio in Bronze Glow ($26). Apply the lightest shade first, then liner, then the darker colors for shading. She's also partial to their shadow in Kitten ($18) and maintains that everyone should own this versatile shimmery nude pink shade.
MAC Fluidline in Blacktrack ($15) Julia applies this in an uber thin line post shadow application close to the lashes with a MAC 266 eyeliner brush. I'm also a fan of this long-lasting liner. Julia mentioned she never sees a makeup artist without this tool in his/her arsenal.
Fiberwig Mascara ($13): "The best mascara, ever." I totes agree, dolls. She ALWAYS curls her lashes before applying.
False Eyelashes – Individual Lash Flares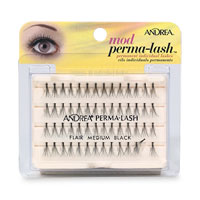 Per Julia, these are vital. She likes two brands: Andrea ($3) and Elite and maintains that they're both identical. She applies them with tweezers individually to her lash line starting with the middle and extends out toward the outer corners. I was shocked to learn they aren't self-adhesive, she actually painstakingly applies them each with GLUE. That takes dedication. "With practice, you can do it really quickly," she said. "Doesn't having so many tiny lash clusters put you at risk for an embarrassing lash leprosy moment?" I asked. She said no, they're very secure. But, she recommends starting with the short version and moving on to longer once you've become more comfortable applying them.
Lips
Chanel Levres Scintillantes Glossimer in Spark ($26):
This universally-flattering sheer red gloss is another fave with makeup artists. Julia likes to layer Chanel Lip Liner in 05, then Lip Venom (the standard clear kind, $16) and then an application of Chanel Glossimer in Spark. I was kind of floored by her putting a clear gloss UNDER a color (I've always done the opposite) but the results were quite phenom. Julia's quite the mixologist.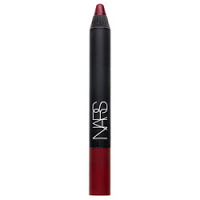 NARS Velvet Matte Lip Pencil in Cruella ($24): For a serious red lip, Julia layers this on top of her Sephora brand Lip Pencil 691 ($1!)(a brick red) and under Make Up For Ever lipstick in Cherry Red 207 ($18).
NAILS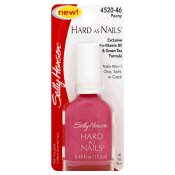 Julia's favorite brands (which she stores in her fridge, as mentioned) are Essie, Sally Hard as Nails, and Rimmel's 60 Seconds Vinyl Shine. She admits to rocking fake nails (I always thought they looked extremely long and strong) not only because they're more glamorous, but because they don't chip as often. "They're convenient for my many photo shoots. I don't want to spend a lot of time getting manicures and these provide me with 2 weeks of a solid manicure."
HAIR
Extensions
Julia recently got rid of her fab extensions, which she'd had for the past five months. Stylist Ty Holbrook (who also did Lindsay Lohan's extensions) is the man behind the mane. With the extensions, Julia only had to wash her hair once every FOUR days. Can you even? (I can't.) I'm also sold on the extensions. I've been coveting them for a while (as my hair doesn't GROW), but this pretty much seals the deal. Per her friend Mary Rambin, "with extensions, every day's a good hair day."
Heat Tools

Julia can't live without her Conair 1″ curling iron ($15) for style stamina. "I've tried bigger ones and while the 1″ produces a tight curl, it falls into a looser curl within an hour or so."
Styling Tools/Products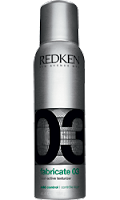 : Julia picked up this little gem from one of her southern belle friends from her college days at Georgetown: "Back-comb the crown and bottom front pieces for volume. It gives hair extra oomph." Julia mentioned she's not opposed to a bouffant. As you know, neither am I. Her favorite products include L'Oreal Professionnel Infinium ($20), Frederic Fekkai Glossing Cream ($20), and Redken Fabricate 03 Heat Active Texturizer ($13). Her shampoo/conditioner standby is the Aveda Smooth Infusion line ($30 for both).
Hair Removal
Julia's a big fan of laser, though she recognizes that it's ridiculously expensive. "If you can afford just three sessions [seven is usually recommended] it makes such a difference." She gets her underarms, bikini, and legs done on a regular. "My underarms were kind of… greenish and irritated until I got them lasered and they're now in MUCH better shape," Julia reported. Laser won't permanently reduce your hair growth by 100%, but it WILL permanently reduce it by 50%. She mentioned that she only shaves her legs (with no horrendous stubble in between) every FIVE days. Sold. I'm over my former laser specialist who's angry she hasn't gotten a million phone calls resulting from my article featuring her, so I'm going to look into the one Julia recommended:
Advanced Derma Tech
422 Madison Avenue (between 48th and 49th Streets)
BATH/BODY
: My friend Lauren asked me expressly to find out what Julia's using that makes her so SHINY all the time. The answer, it turns out, is Bath and Body Works' Pink Grapefruit Shimmer Lotion. "I use it before a hot date," Julia laughed. She also loves classic Crabtree and Evelyn's Evelyn Rose Shower Gel ($17).
PERFUME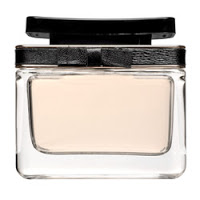 : Julia's faves are Marc Jacobs Daisy ($57), Betsey Johnson ($65), and Marc Jacobs ($45) (which she says men seem to like the most.)
Lastly, for travel, Julia "can't operate out of a bag," so she always packs a frisbee in her luggage to use as a makeup tray on which to place her cosmetics. Genius!
Thanks to Julia for taking the time to walk me through her ENTIRE stash and for sharing her hard-earned straight-from-the-makeup artist/hair stylist tips!