Finger curls, also known as finger coiling, when done properly, will give you the perfect curls. And it's easier to get it right than you think.
It's worth noting that this technique has been used for decades and works. But, you do need to have curls already—finger curling isn't designed to give you curls, it ensures the ones you have look fantastic.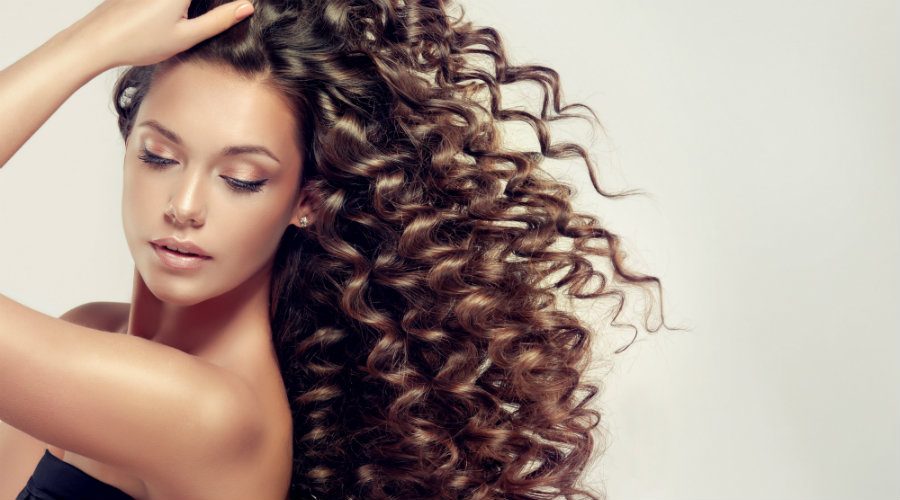 Start With Wet Hair
To get finger coiling right you need wet hair. That means, before you start choose a premium shampoo, such as one from the Olaplex range, and give your hair a good washing.
This will remove any impurities and, if you use the right product, you'll have plenty of moisture in your hair. That's important for coiling and for hair health.
If it helps you can even use an after shampoo treatment to make sure your hair is fully hydrated.
Curl Definer
Now that your hair is clean you need to choose a good defining cream and gently apply it to your hair. Make sure you work your way through all your locks to ensure they are all covered.
Separate Your Hair
You can't finger curl your entire hair in one go. To help ensure you work methodically through all your hair you need to separate it. Create three or four sections of hair, this is enough to get a great effect and make the process manageable.
Start Twisting!
No, you're not going to start dancing although that is an option. Instead, take a small section of hair in your fingers. Then using your other hand, wrap your hair around the fingers. Make sure you are only using the hair from one section at a time.
After you have fully wrapped your hair around your fingers you can twirl your fingers to release them. Take your time doing this and move in the opposite direction to the original curl. By the time you have released the curl, your hair will look like a corkscrew.
It will quickly settle and give you absolutely stunning curls!
Repeat!
Now all you have to do is repeat on the remaining sections of your hair to get fantastic results all over!
To finish, you'll need to let your hair air dry. This is not the time to be using the heat styling tools. You know how long your hair takes to dry. Give yourself plenty of time to complete the process and you'll appreciate the fantastic curls you are left with.
Final Thoughts
It's not just that this process is simple and effective, because it works you'll have plenty of people commenting on how great your curls are. That's got to make you feel good about your hair and yourself!
The curls will stay for several days and possibly longer. Of course, they'll start to unwind a little but you can repeat the process as often as you like without damaging your hair.
This post was produced in collaboration.