Indie brands are creating some of the most exciting innovations and products in the industry. This series—Indie Beauty Spotlight—pays homage to indie beauty by spotlighting an indie brand that should be on your radar. Today's spotlight is on Fresh Chemistry, a skincare brand dedicated to potent, high-quality products.
*We're committed to transparency. Products mentioned were given to us to try by the brand. As always, all thoughts expressed on Rouge18 are our honest opinions.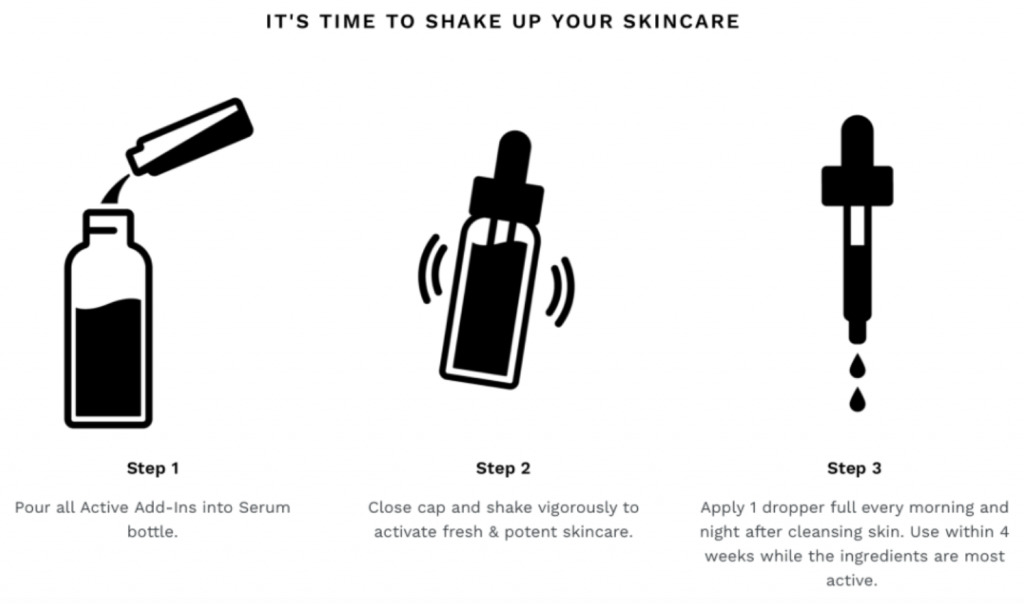 The Master Design
The most fascinating part of Fresh Chemistry for me is the ingenuous package design. All of Fresh Chemistry's products come with the active ingredients packaged separately. When you're ready to use them, you add the active ingredients to the base to create the serum. This way, the ingredients stay at their most effective and fresh right until you're ready to start using them!
I asked founder Nisha Dearborn what inspired this package design and she told me:
"After many years in [the] beauty industry, we made a family move to Portland, Maine. It's a very active city, so I started to take note of what food I was buying at the grocery store and meals I was planning for my family. Wherever I could I would try to use ingredients that were either in my fridge or on my counter, but not in my pantry, as I knew the pantry items were not as good for my body. They were packaged a long time ago and have been sitting on a shelf ever since. And then it hit me- everything we create in the beauty industry is like the items in my pantry. They were made a long time ago, the ingredients aren't as active anymore and they are filled with preservatives. We don't eat stale food, why do we settle for stale skincare? That's what inspired me to create Fresh Chemistry. The active ingredients are packaged separately so you know you're getting fresh, potent skincare every single time."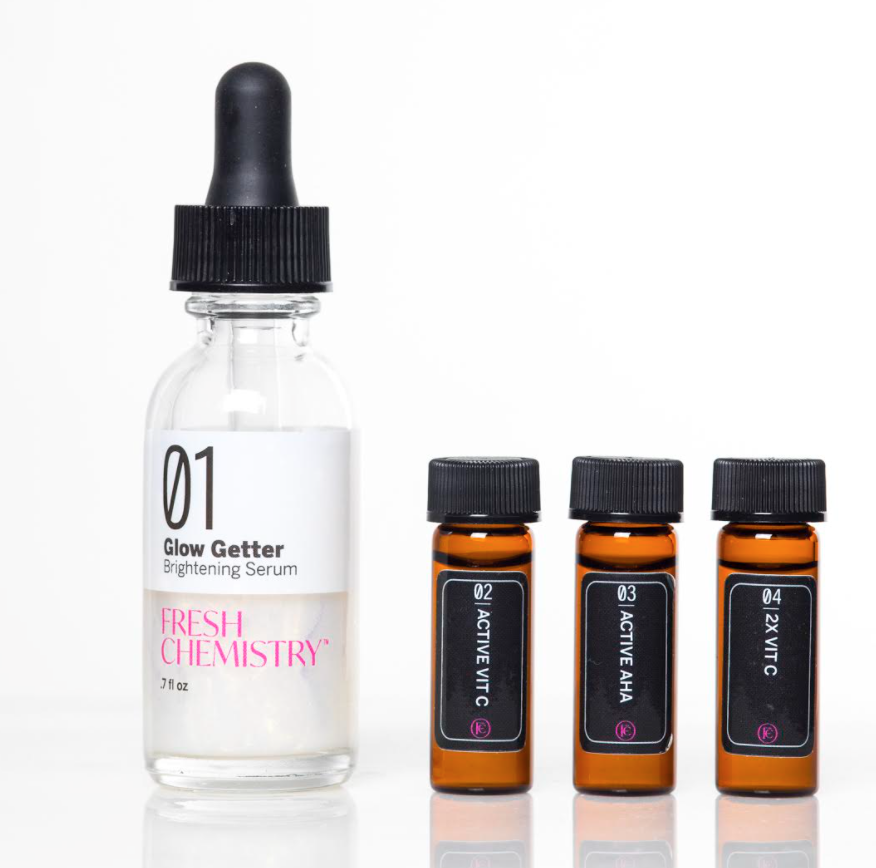 Glow Getter Brightening Serum Supercharged Set
I tried Fresh Chemistry's GlowGetter Brightening Serum Supercharged Set, and my first thought was that I felt like I was in my own personal mixing lab! With an ingredient like Vitamin C that's so good for your skin yet often so unstable, a product that keeps the actives isolated until you're ready to mix it yourself is perfect.
In addition to Vitamin C, this set includes botanical AHAs for exfoliation and extra glow. The base also has a light shimmer that makes this serum a great base for makeup.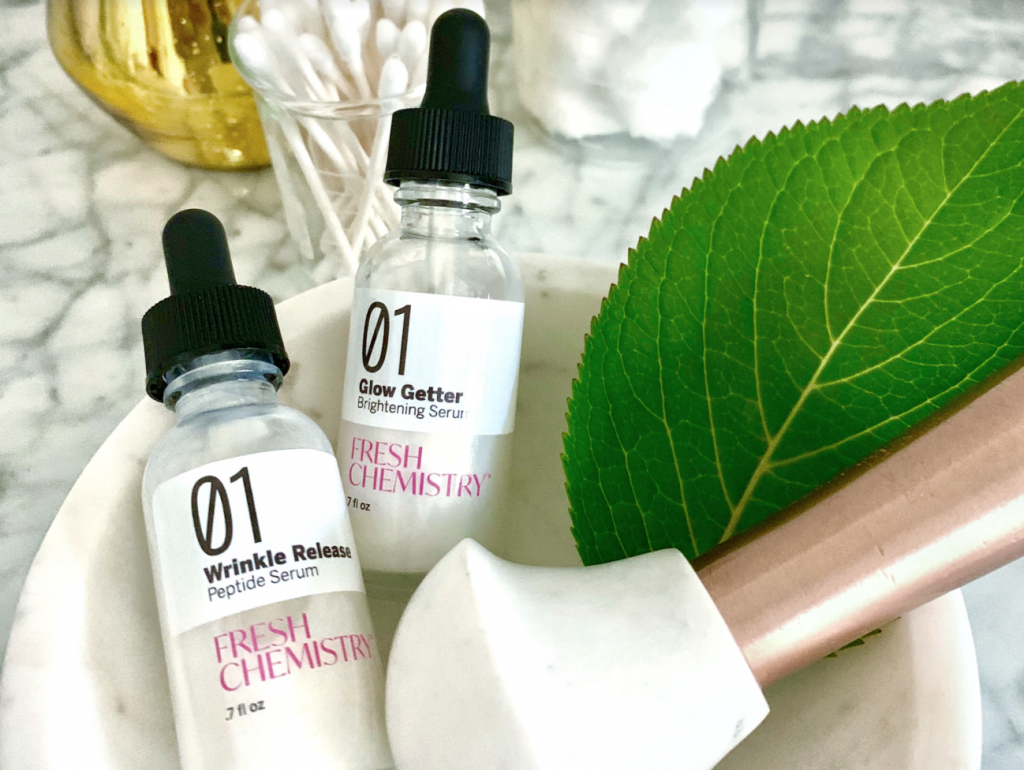 What's Next For Fresh Chemistry?
Fresh Chemistry has some newness in store as early as this fall! Dearborn says: "We have a new website and packaging launching this fall, and I'm excited to extend the line soon! I believe everyone deserves freshly activated skincare, so the possibilities are endless for Fresh Chemistry."