I'm a huge fan of Anastasia Beverly Hills' products, so who better than ABH to start R18's new Top 3 series with? It was a hard decision narrowing it down to 3, but without further ado, here are my top 3 ABH products.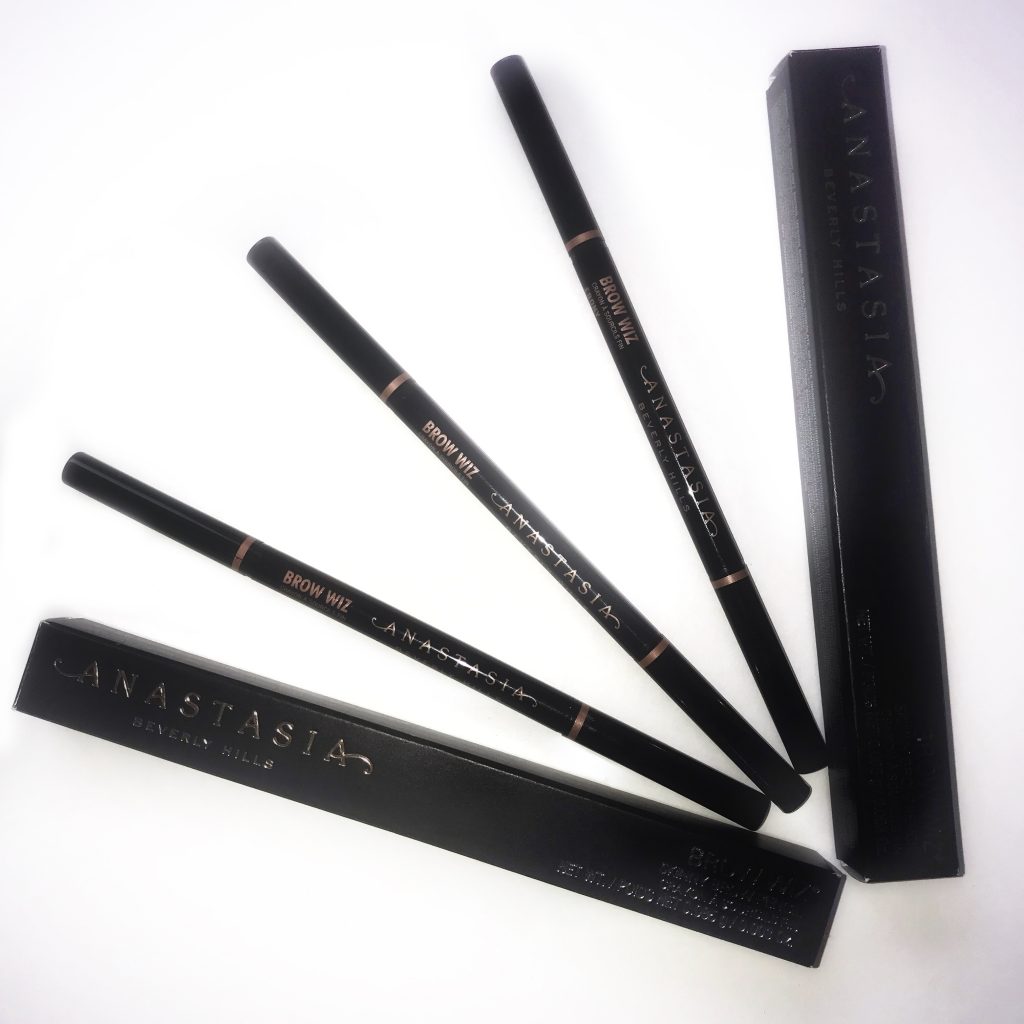 #3. Brow Wiz ($21)
ABH brow products have achieved cult status and acclaim for a reason: they're fabulous. I love the fine point of the Brow Wiz, as it lets you fill in the smallest of areas.
But even though the Brow Wiz has been raved about for ages, my favorite part is something people don't talk about: the spoolie. The Brow Wiz, being dual ended, has a brow pencil on one end and a long, thin spoolie on the other. This spoolie is my favorite ever because of its shape. Most other spoolies sold as separate brushes are much thicker and have more separated bristles. The ABH Brow Wiz spoolie is thin and dense enough to give me the precision I crave.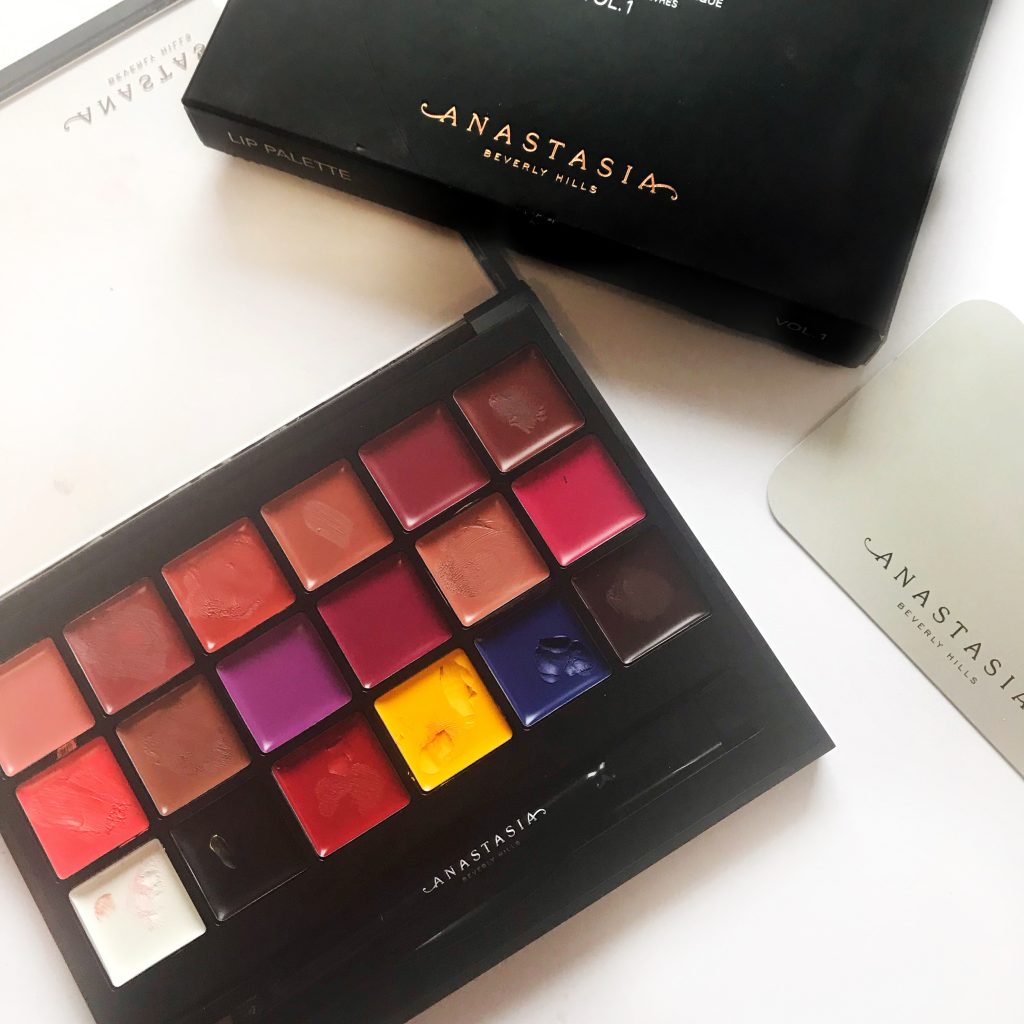 #2. Lip Palette ($48)
This lip palette has eliminated my need to buy lipstick ever again. Because I do such colorful and crazy eye looks, I often need unique lip colors to pair with them. This is where ABH's lip palette comes in. It has 2 rows of pre-made lipstick shades, and the final row has the primary colors plus black and white. With this color selection, the possibilities are quite literally endless. Armed with my mixing palette, spatula, and primary basics, I can mix any color my heart desires. Plus the formula is a perfect comfortable matte that can be worn as is or paired with a gloss on top.
#1. Subculture Eye Shadow Palette ($42)
This one might be a bit controversial and Imma let you finish, but Subculture is the best ABH eyeshadow palette of all time. Of all time! Don't fight me on this.
The color story is so inspired and the shades have pigmentation to die for. Much of the reason some people had issues with the palette is that the shadows were so softly pressed, that they behaved more like pressed pigments. For me, this is Subculture's strong suit. Just one dip of your brush is all you need to get insane color payoff. It does require a light hand and some finessing with the blending, but in my opinion, it's well worth it for the end result.
Also, I'm a sucker for a good mustard yellow and love the way it looks on my skin tone, BUT I find yellows are by far the hardest shade to work with on deep skin tones because they are often just too light. Subculture will forever be my ride or die because it has not one, but TWO, yellow shades that are so softly pressed that they show up opaque on my skin tone.
Top 3 is a series on Rouge 18 where Obianuju dishes on—you guessed it—her top 3 favorite products from a given brand.