The is a Public Service Announcement: Sephora offers a whole host of beauty services and beauty classes that are free of charge to Beauty Insiders. All it takes to become a Beauty Insider is an email address (it's completely free).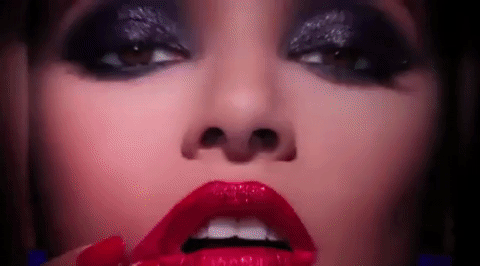 It has recently come to my attention that many people don't know about all of the wonderful services you can get a Sephora for free, and that's a tragedy! So read on to learn all about my favorite services and my experiences with them.
Mini-facials
By far my favorite Sephora service, mini facials last about 15 minutes and are conducted by a Sephora Beauty Advisor who is a skincare specialist. The Sephora employee will begin by asking you about your skin type and any skin concerns you have, then will personalize the facial to address those needs. The official 2 types of facials offered are "mask and moisturizer" and "anti-aging peel treatment", but the skincare specialists are pretty flexible and are usually willing to make deviations at your request.
I particularly love the mini-facials because you get 15 uninterrupted minutes to ask any and all skincare and product questions you have. I am currently revamping my skincare routine, and the specialists I've spoken to at Sephora have been absolutely terrific in terms of recommending products that suit my skin type.
Another great thing about mini-facials is that the skincare specialist will email you a list of all of the products they used on you during the facial. Pro tip: ask the employee to recommend other products for you (that perhaps were not used in the facial) and they can include those recommendations in the email as well.
Beauty Class: Smoky Eye
Beauty Classes range from 45-90 minutes (a more precise duration is listed for each class) and are run by Beauty Advisors to help you learn a specific skill. My favorite beauty class is the Smoky Eye class; this class is actually what launched my eyeshadow obsession (my heart sings but bank account weeps). In each class, they perform the steps on a model for the first half of the class while you watch and take notes on an instruction sheet they have given you. In the second half of the class, you apply the skills you have learned and perform the techniques on yourself.
Check out the other classes Sephora offers, such as Contour & Highlight, Skincare Solutions, Winged Eyeliner, and Perfect Lips. They also recently added a Fenty Beauty Foundation Class.
Another exciting facet of the beauty classes is the "Classes for Confidence" series. Sephora offers "Classes for Confidence: Brave Beauty In The Face Of Cancer", a 90-minute class that teaches "techniques to and products that address the visible effects of cancer treatments". For people who identify as transgender or non-binary, Sephora offers "Classes for Confidence: Bold Beauty For The Transgender Community". This 90-minute class, taught by, trans-sensitive instructors, features techniques, products, and skincare recommendations designed to help empower trans and non-binary people.
Fragrance iQ
Meet with a Beauty Advisor in the fragrance department and describe what sorts of scents you like or list some of your favorite fragrances, and the advisor will let you smell several different fragrances to hopefully discover one you'll love. You can also take home some samples of the scents you like most. As mentioned in a previous post about my interest in men's and unisex fragrances, I got a fragrance iQ at Sephora and was introduced to one of my true loves: Dior Homme Cologne.
Mini Makeover
Sephora offers 15-20 minute mini makeovers with a Beauty Advisor focused on a single feature. Mini makeovers are offered for Smoky Eye, Contour & Highlighting, Polished Brows, Perfect Lips, False Lash Application, and much more.
Make a reservation for a Sephora beauty service here or sign up for a beauty class here.