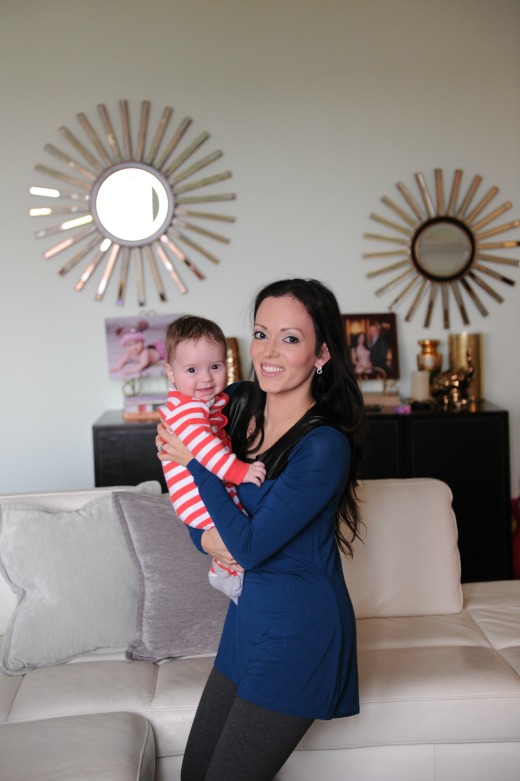 One of the things I love most about Pamela Pekerman is that she is so committed to a sleek silhouette, she rocks DOUBLE Spanx on a daily. All this and did I mention she's already teensy enough to fit in your pocket, despite recently birthing two children? This wife, mom, style expert, and Accessories Editor at BELLA Magazine also writes Pieces of Pam, where she shares fashion, family, home decor and beauty tips for the 30-something gal who wants to always be your best you. Here, I hit her up for her 5 Rules For Life. In Pamela's words: 
1. Never Act Your Age. I get this trait from my late father. It's one of the best, lasting gifts he gave me. It's why my current, birthday manicure is neon green, with index fingers that have various neon color balloons.
Related: Read Jill Percia's Five Rules For Life
2. Wear shapewear and often! 
The existence of shapewear is proof that G-d is a woman. I never leave home without a layer or two or tummy tightening and booty lifting. 
3. Stop chasing trends. 
Personal style is much more fashionable. That's why I've avoided crop tops, harem pants and purple hair accents.
4. Create a spa oasis in your bathroom. 
Even in a tiny Manhattan apartment, use artwork, lighting, little elephants, candles, oils, pretty curtains, whatever and create a zen retreat. I'm all about #MeaningfulMeMoments A.K.A., finding quite time for myself.
5.  Marry Your Best Friend. 
The only downside is you may laugh so hard over the years, you'll develop early wrinkles around your mouth … I'll take it! (Of course, Amber is here to help me find the perfect solution for 30-something, well-earned happy wrinkles.)
Thanks, Pamela! Stay tuned for more Five Rules For Life.
"Five Rules For Life" is a series on Rouge18 in which I ask others to share their five rules for life about anything and everything. You can learn a lot about a person by reading which five things govern their actions, no?