"Don't mess too much with your hair or by the time you're 40 it will look 85."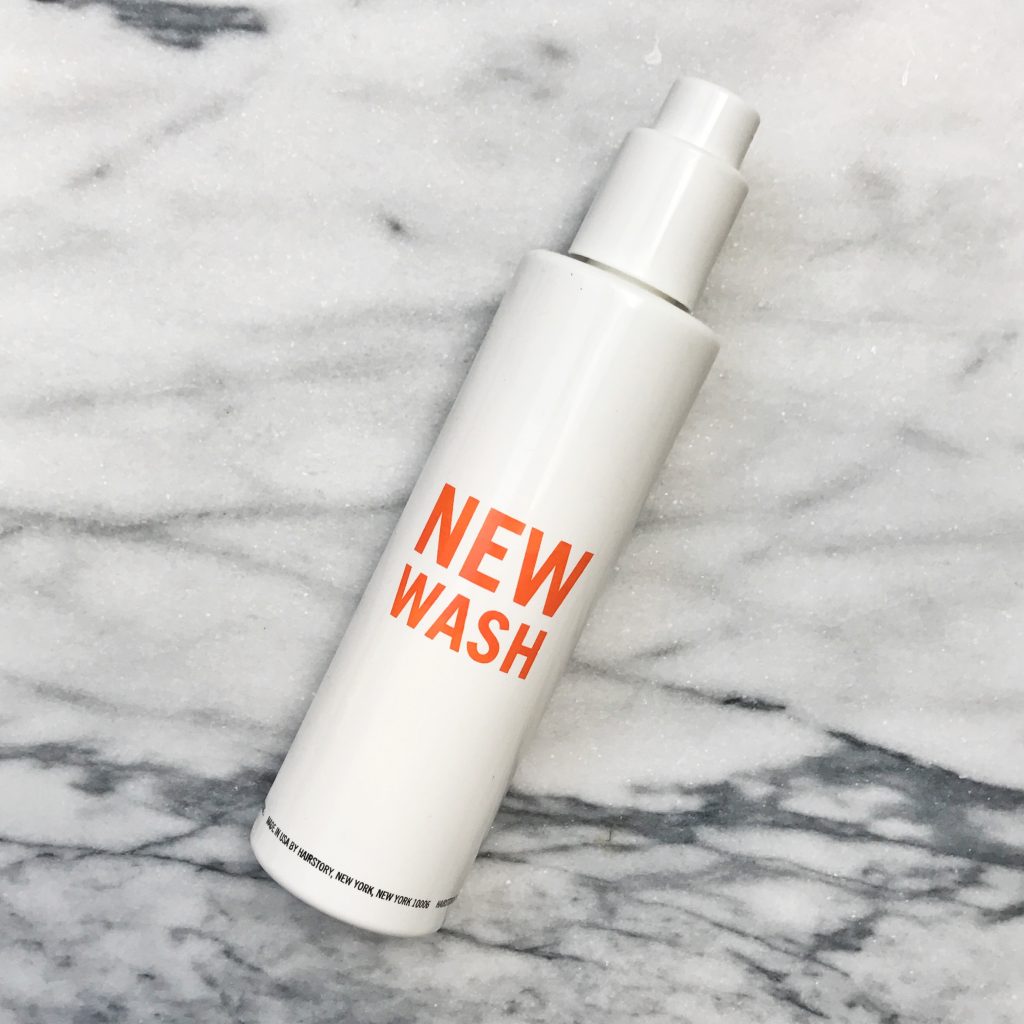 Almost 20 years later, Mary Schmich's "Wear Sunscreen" piece remains the best advice I've gotten in my life, half of which I've taken. I'm not ready for Northern California yet, alas. But I know she's right. She's for sure right about the hair thing. By that measure, my hair should look 53 billion. All I do, all I have done, my entire life, is mess with my hair. My wavy-curly hair has been through it after a bout with extensions last year (mostly from the orange oil glue dissolver solution I used to get rid of the tape after most of them came out naturally after my last installment). I have co-washed before, but prefer it when I wear my hair curly in humid conditions, for styled waves, I always shampood and conditioned. But I was intrigued when I read this Forbes article quoting Hairstory founder (and before that, Bumble and bumble founder) Michael Gordon lamenting about the damage detergent does to your strands. But how could New Wash, his cleansing agent in a 4-product lineup, do the job? Don't I NEED shampoo and conditioner?
No. A hard no. I am positively baffled by how shiny, hydrated, unoily and thick and lustrous my hair feels post New Wash. It's a moderately viscous cream (you need a lot, be warned) you apply to wet hair, cover your hair and scalp with it, then take a few minutes to massage it into the hair and scalp and distribute evenly. If your hair is long, comb it through before rinsing. You need no conditioner after. I know. I KNOW.
It's like that pivotal "Do less," line from "Forgetting Sarah Marshall." 
The best part is that you need fewer products after because you're not stripping your hair with foamy shampoo nonsense. I used a little Bumble and bumble Thickening Spray on my roots and then a little of Hairstory's blowout cream, Dressed Up before drying it with my Dyson Blowdryer (also amazing, but for a post for another time). I find that I can wash my hair less often, even despite the Viviscal I take which makes my hair more oily. I'm so nervous about running out, I'm going to join the Fanclub. The texture reminds me of my hair pre-coloring and pre- over heat styling. I'm telling you, friends. New Wash is a veritable time machine. Get into it.
New Wash, $40 is sold on shophairstory.com.