Fictionary is a column showcasing nutrition-related words that don't exist, but should.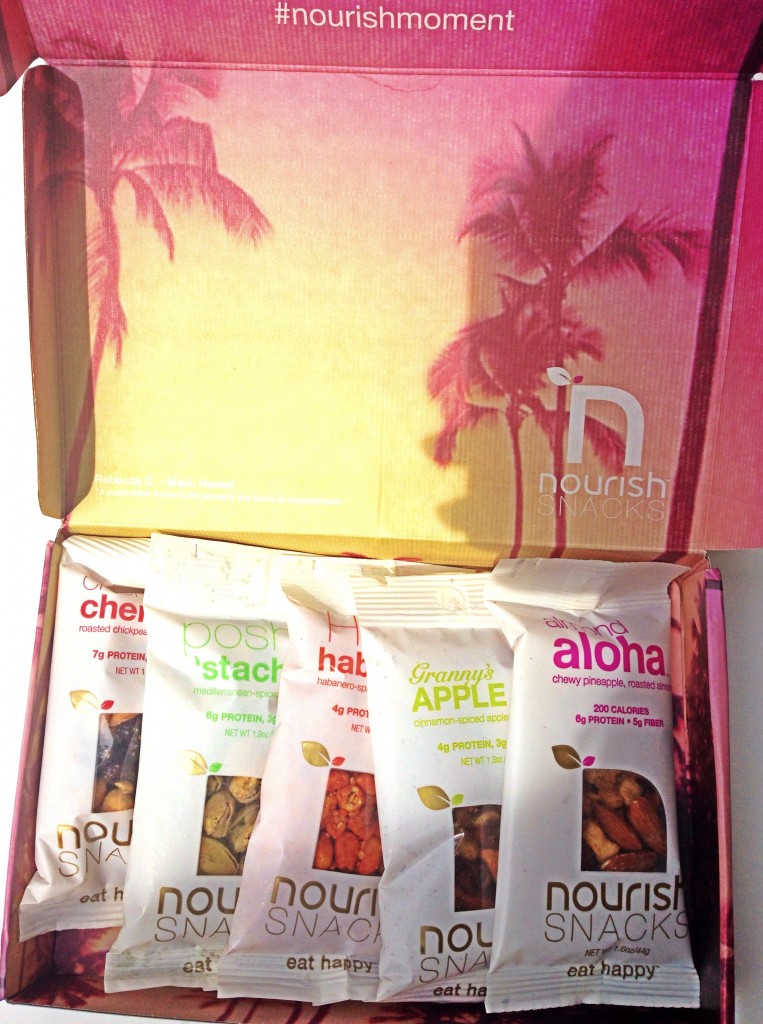 When my gal Julia of Lemon Stripes offered to send me a Nourish Snacks box to try, I thought why not? I'll test it out. I've found that most snack subscription services, however, are like a makeup palette. There's one thing in there you love and inhale immediately, while there are five others you never wind up touching and offer to guests while you watch Masters of Sex on Showtime. But Nourish is a whole different bag, baby.
First off, almost all the snacks are low carb and light on the gluten and protein-packed. They're the perfect size, are well designed and come in a giant variety of delicious combos ranging from my favorite, PB Jammin' (peanuts and dried raspberries) to Chicks Dig Cherries (chickpeas with dried cherries). Get a snackscription: Subscribe to a random assortment for $13 a week, or pick the snacks you love best in the snack shop ($10 for a set of 5).
Check it out at nourishsnacks.com.
What's your snacking strat?