PHLUR is a small, new fragrance line and I'll be honest, I usually don't get too excited about perfumes—I like wearing them, but find it difficult to differentiate between the different kinds of perfume, and I feel like everything just ends up smelling the same eventually. (That probably made fragrance lovers cringe, so I apologize.) But PHLUR, whose website just recently launched last week, is switching up the fragrance game in a way that will make even "perfume-indifferent" people like me excited! First, the packaging is all about modern opaque white boxes with sleek black font. Most perfume bottles are transparent so that you can see what color the liquid inside is. But,  light actually damages scent! PHLUR's opaque bottles protect the perfume inside and ensure that it lasts longer. Plus, the bottles will look really cool on your dresser, so that's a plus.
There are 6 new scents: Moab, Hanami, Siano, Hepchat, Greylocke, and Olmsted &  Vaux. Each is unique and also unisex. My personal favorites from the collection are Hanami, which has a sweet cocoa/coffee scent, and Siano, which is actually made to be worn when you're going out and has a bold nectar fragrance. Wear Siano when you feel like going out, dancing, and owning the room and wear Hanami for those softer, more intimate occasions. Or, you know, if you really love the scent, wear them whenever.
On the
PHLUR site
, you'll get tips on how/where to wear each scent, how long the scent will last on your skin and on your clothing, where on your body you should spray it, how many sprays, and what the weight of the perfume is.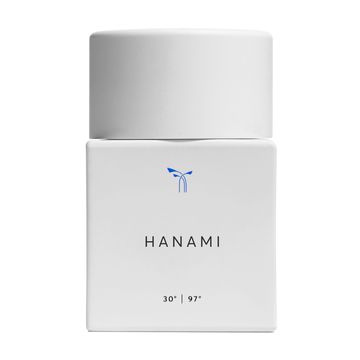 PHLUR retails for $85 and can last 6-12 months, depending on how much you use. All of these scents are perfect for the summer, so go explore the PHLUR website.
—Devon Kelliher