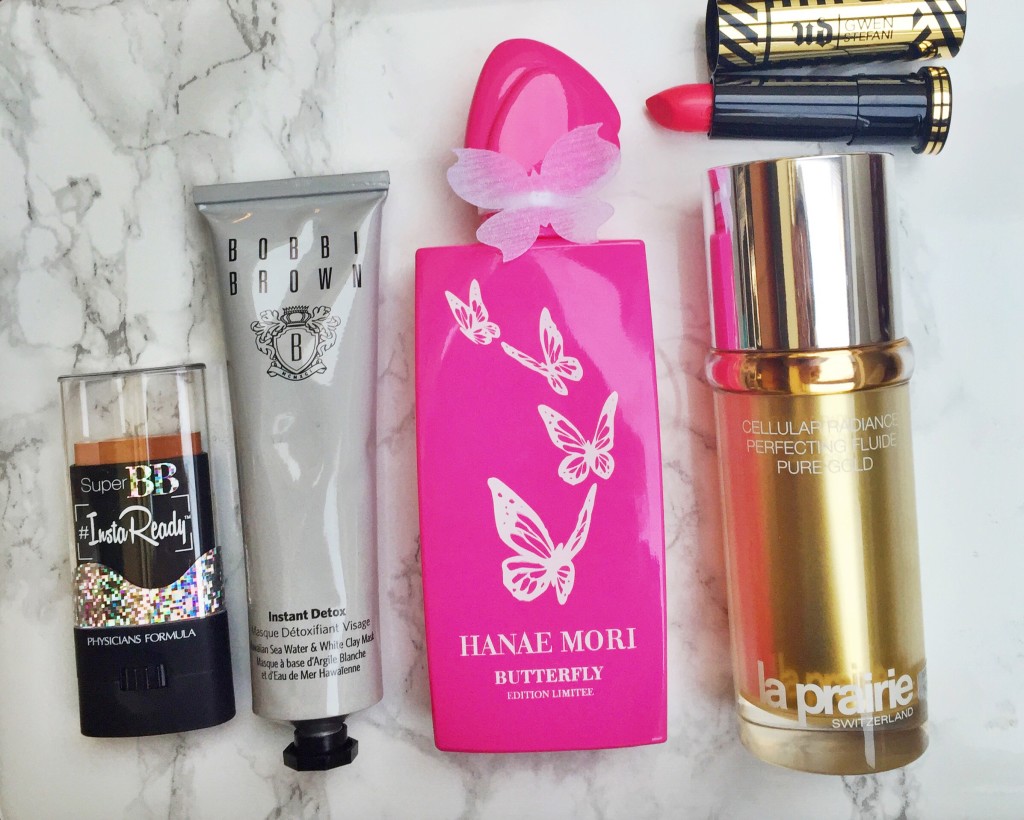 Physicians Formula Super BB InstaReady Bronzer Stick Whether easy breezy bronzing is your bag or you want to get in on that Kardashian kontour game, this cream stick makes it super simple, featuring 3 complimentary hues you can dab on on the go.
Bobbi Brown Instant Detox Mask Instant detox is gonna get you! Ten minutes with this mask on purges pores and restores glowiness.
Hanae Mori Butterfly This fragrance is the antidote to Seasonal Affective Disorder, featuring a blend of French Riviera-grown wild strawberries, Bulgarian rose and Hawaiian almond wood for a vanilla effect sans vanilla. It's the olfactory equivalent of this song, basically.
La Prairie Cellular Perfecting Fluide Pure Gold This  luxe gold-infused fluid features advanced peptides and a gold infusion to lessen the look of fine lines, but what I love is that it also manages to mattify slightly.
Urban Decay X Gwen Stefani Phone Call is a bright take on pinkish red and it's very Gwen, which means you need it in your lifestyle.