Ok Estee, you got me.  This is the most savvy iteration of a lash primer I've seen.  It's black so you can wear it alone for a soft tint.  Wear it under your mazzie for more even application.  Wear on top of a sealant.  Genius.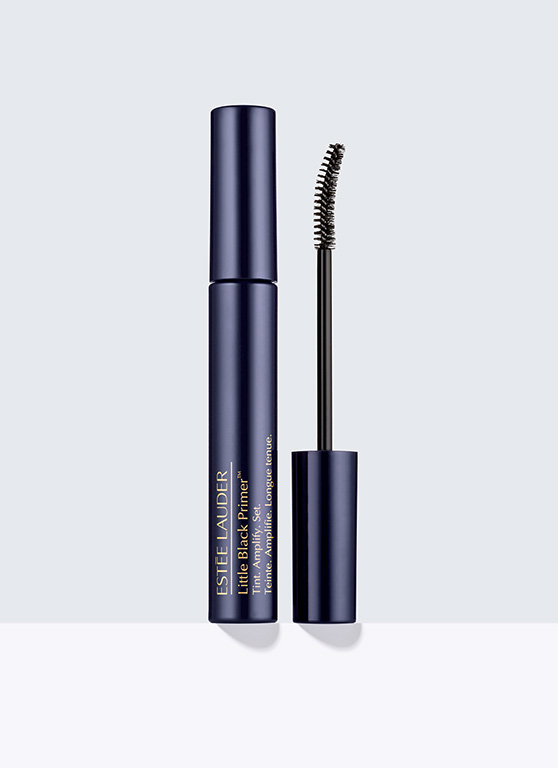 The "by itself tint" is lovely with little texture and a touch of color; good gym makeup.  As a mascara base, I noticed that my lashes we were already shaped nicely by the primer's curved brush and the lightweight formula. One coat of mascara looked like two but I wasn't able to build much else upon it; it was like the primer was too dry and the lashes we set in place. (However, I don't think this is necessarily a bad thing.)
As a top coat, it definitely locked in the mascara and I needed a face wipe, eye makeup remover and soap+water to coax everything off.  This might be too much for those with sensitive eyes but you can't blame it for working, I suppose.  While definitely a skeptic when it comes to products like this, I'm sold here.  While maybe not an everyday product, you need it in your collection.