Sparkle, Neely, sparkle: This is the 2015 R18 Holiday Gift Guide. For more gift ideas, click here.
Newly single Mellie Grant is going to have a rough holiday season, no doubt about it. Though the fictional one's already gone through it (at least on TV), you can gift the Mellie in your life, you know the one, these present picks. They're perfect for the professional woman who's pretty, yet polite, almost aloof and most importantly, needs to be pampered.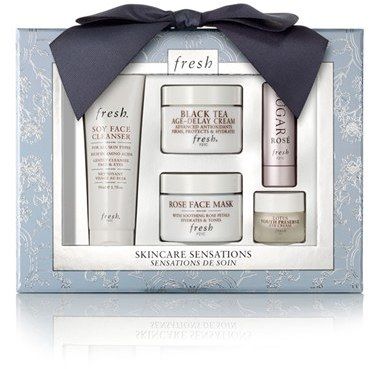 Fresh Skincare Sensations ($90, $127 value)
This woman's been through it, but she's running for president, so it can't show on her face.
Poo Pourri Potty Gift Set ($29)
You're funny if you think this lady would ever let on that she goes number 2, though in the words of Sex And The City's Samantha, she probably needs to do a number 7.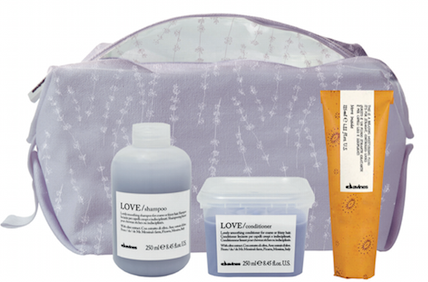 Love Smoothing Holiday Gift Set ($72)
Because sometimes you have to just buy your own love, as Mellie knows. The trio features the fresh laundry scented Love shampoo and conditioner and More Inside Relaxing Moisturizing Fluid in a beauty pochette.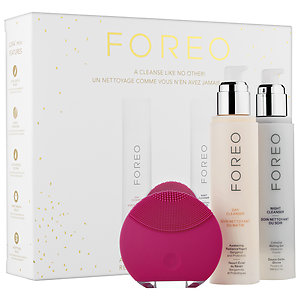 Foreo Set ($139)
It looks like a sex toy, but it's a facial brush and it's great for germaphobes, as you can more easily clean it with alcohol after every scrub. Your face will feel smooth and even-textured immediately after using.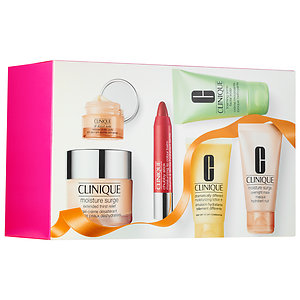 Clinique Set from Sephora ($42)
This is a woman on the go, and she'll love these skin-care and makeup offerings, all in perfectly portable packages.