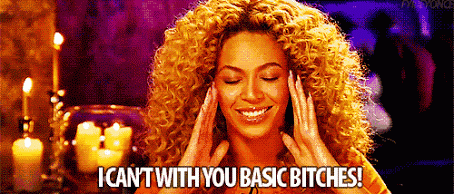 Dear basic bitches ,
Take off your UGGs, light your apple cider candle, and press play on your favorite Sex and the City episode because your love of pumpkin is about to extend beyond your morning drink, or afternoon muffin. Meet Peter Thomas Roth's Pumpkin Enzyme Mask, which literally (I can't even) smells like pumpkin pie.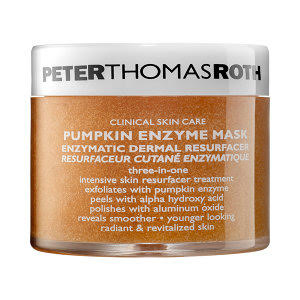 And yet non-basics should be drawn to this mask too: pumpkin can seem out of place when it comes to skincare but its natural properties are secret skin saviors. Pumpkin has fruit enzymes that contain alpha hydroxy acids which help exfoliate skin, increase cell turnover and diminish the appearance of fine lines. Pumpkin also contains Vitamin A and Vitamin C, both of which keep skin smooth and increase collagen production. 
Not going to lie, this mask does smell pretty yummy and is becoming my new winter favorite because it gently exfoliates, but doesn't strip my skin of moisture. So pour yourself a glass of white wine, and relish in the beauty of being basic. 
Available for $58 on Sephora.com. 
—Julia Casella