I've discussed multiple times my very deep and real commitment to lash extensions. Since 2009, I've been getting my lashes done and redone, typically letting my old set run down to nearly nothing, sometimes with a couple months in between. Inevitably, I'll wake up one day thinking, "why do I look like a MAN?" and book my next appointment. Lash extensions give me the freedom to wake up Starbucks-ready, rebalance my facial features in a proportion much closer to The Golden Ratio and make putting on makeup a faster affair. My own lashes are long, but are ombre dark blonde to light blonde, so I don't even get credit for their being long. Lash extensions change all of that and make my life so much easier.
Last week, I attended Xtreme Lashes' 10th Anniversary party in Las Vegas and had the opportunity to meet brand founder Jo Mousselli. I had dinner with her, her husband and publicist the night before the party and she told me about her incredible life story from emigrating from Syria to Houston, moving back to Syria after high school to get married and have FOUR children, coming back to the US to attend college and later nursing school, working in a pediatric ICU for ten years before launching her lash extensions business at a time when maybe four people even knew what lash extensions WERE. I was an early adopter in 2009 in New York City, just to give you an idea. She did so much to shape the industry and her commitment to regulating the safety of this profession is admirable. There was much to celebrate last Monday at the brand's fete at The Stratosphere, where guests toasted to the company's success, lash technicians (affectionately referred to as "lashistas") talked about how getting Xtreme Lashes certified tripled their income and awards for exceptional service were given out, along with raffled-off gifts ranging from show tickets to gorgeous purses.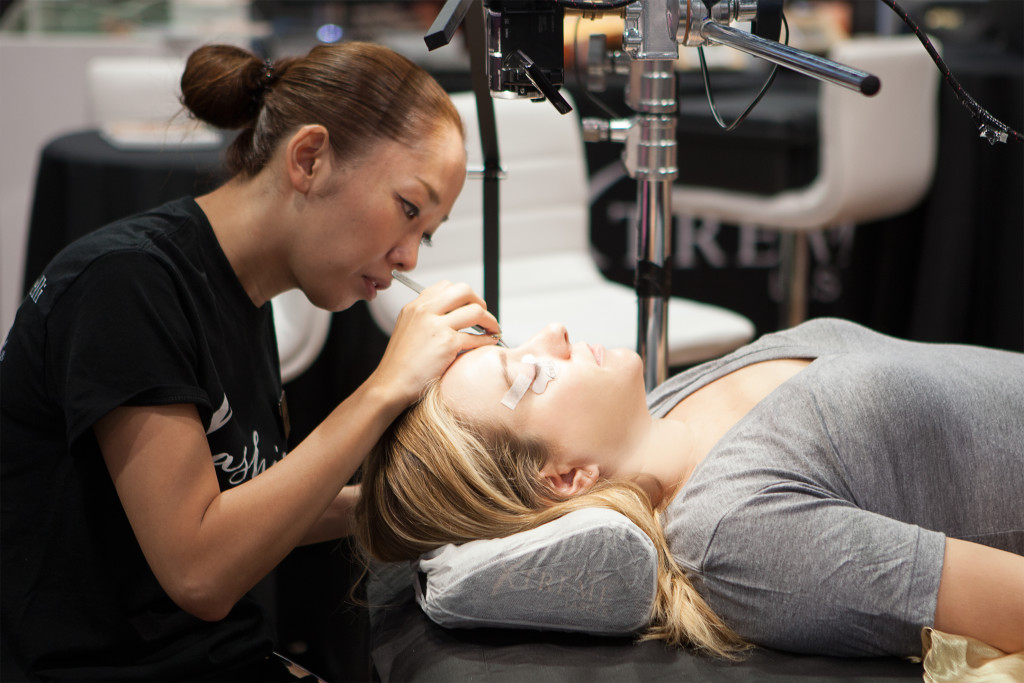 I had the glamazing opportunity to get a fresh lash set by one of Xtreme's Japanese lash stylists at the brand's booth at the International Beauty Show and was impressed by the clean, long-lasting application. A full week deep into my new extensions, I've lost only a lash or two and the new featherweight extensions are lighter and more comfortable, in addition to boasting a tiny sheen. It reminds me of a real-life, wearable take on the twinkly winter-lash look at the Carolina Herrera Fall 2015 show. In certain light, my lashes gleam like Edward in the meadow, and I am here for it.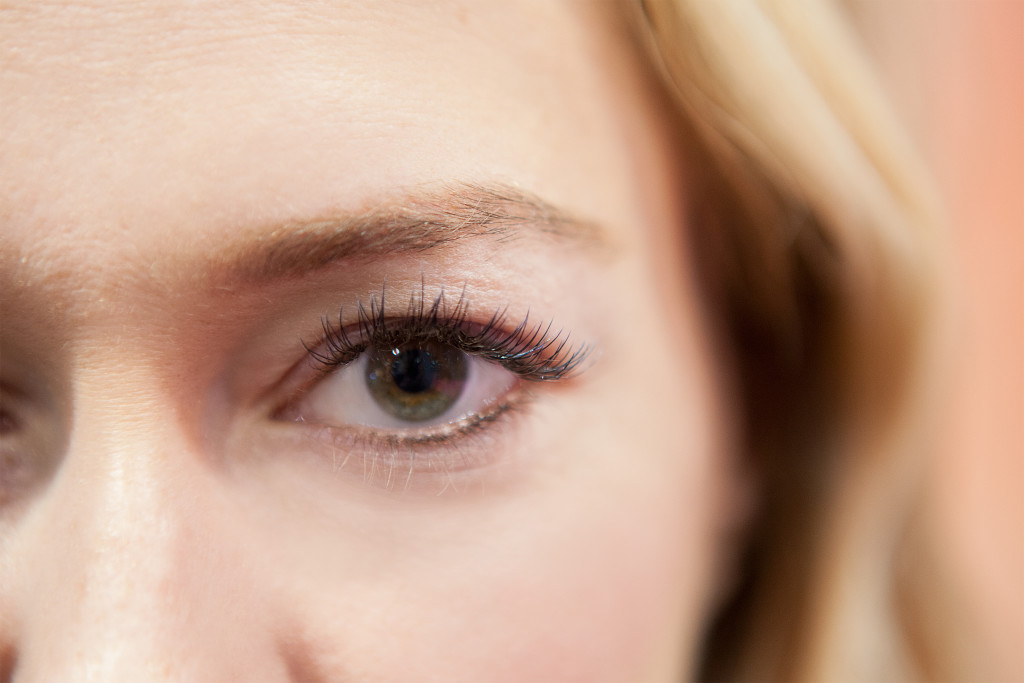 Check out the Xtreme Lashes lash-stylist directory or call 1-877-BIG-LASH to find a lash stylist near you and get involved with the brand's robust product offerings of hydrating under-eye gel patches (perfect for wearing during shadow application, to avoid fall-out while imparting moisture) and gorgeous GlideLiner Longlasting Eye Pencil in Cognac, which became a quick favorite.
Congratulations on a decade of lash love, Xtreme Lashes!
This post is sponsored by Xtreme Lashes, however, all opinions herein are my own.