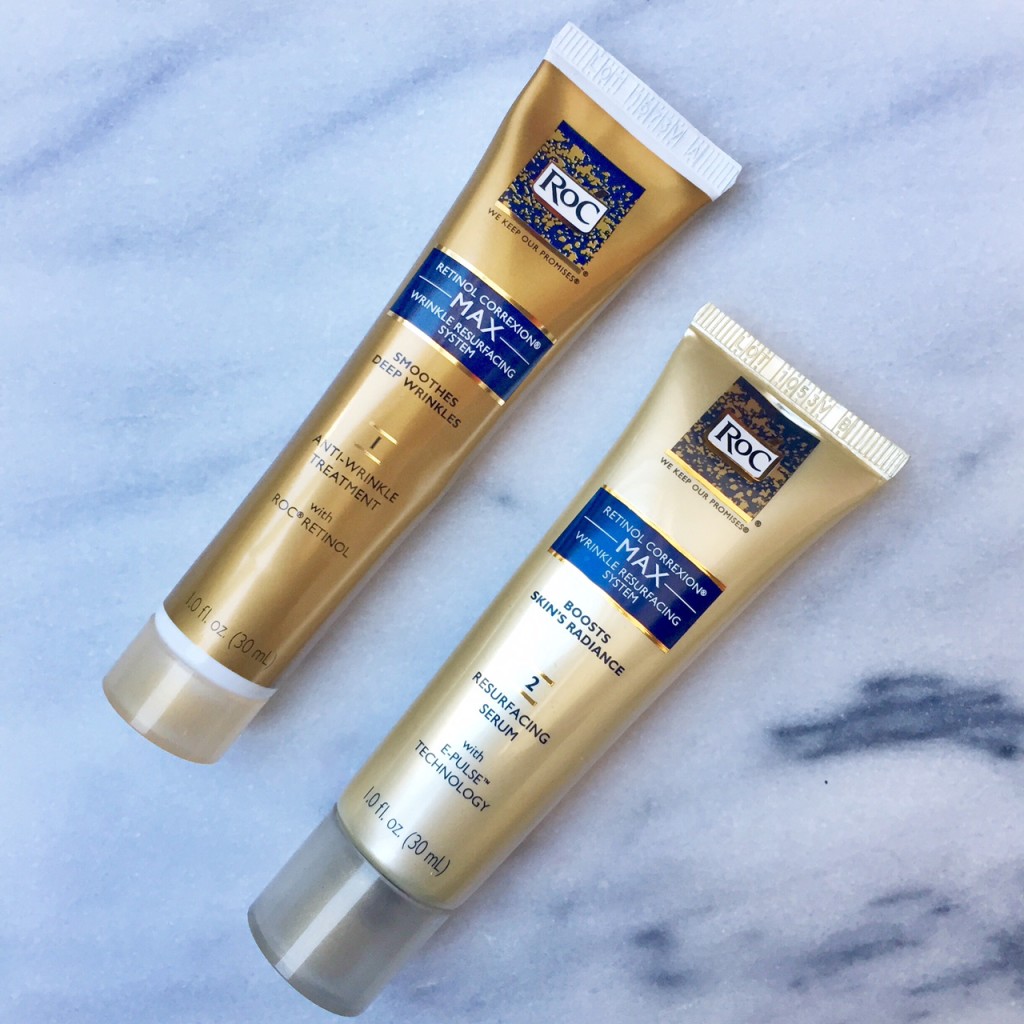 One of the things I struggle with as a gal with sensitive skin is the right kind of exfoliation. While I used to prefer a manual scrub, I now find chemical exfoliants far more effective, and I've been seeing visible results lately using RoC Retinol Correxion Max Wrinkle Resurfacing System. It's a two-part treatment that contains retinol and Zinc-Copper technology, and claims to be "clinically proven to be up to four times more effective than a series of three dermatologist peels." So I put it to the test! I tested out the two-part system over the course of two weeks, using it three nights a week. 
Before
I was plagued by some clogged pores on my nose, (sexy, I know). Other concerns included uneven skin tone and general lack of smoothness. I'm happy that Roc's retinol system is unscented, as pretty scents, while wildly enticing from an olfactory perspective, wreak havoc on my skin.
Week 1
I was a little nervous about how my sensitive skin would react to such actives, but one week in, it's smooth sailing. I applied both products in order, in equal amounts evenly to my face. There's been no irritation, but I've noticed that fine lines are less noticeable and the tone is more even.
Week 2
My skin definitely looks a little brighter and continues to look and feel more smooth. Moisturizing is key with a retinol regimen, and the texture of the two products yields a hydrating effect on my skin, even while its doing yeoman's duty. I've been able to use a BB cream instead of my go-to foundation, which is also nice.
Roc Retinol Correxion Max Wrinkle Resurfacing System retails for $26 at Target.