I'm a very "more is more" person and yet, I find these lip + cheek products very appealing. The ease of never having to wonder which colors go well together is appealing, as is the convenience of carrying a single product. There is something very glamorous about them despite their simplicity.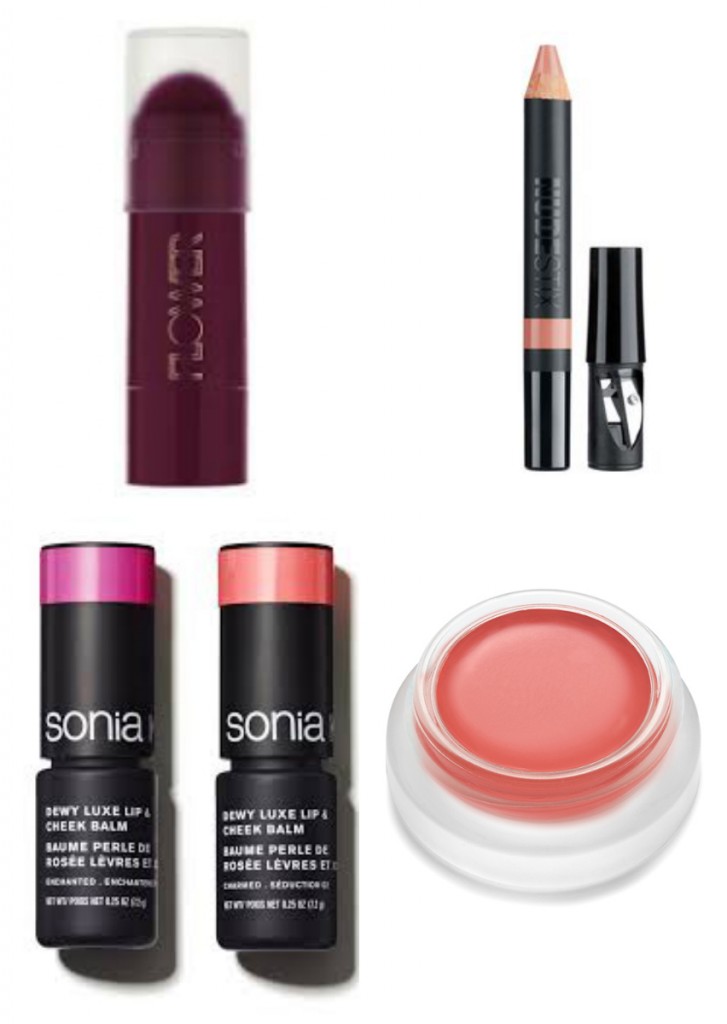 Here are my favorites: (1) This chubby pencil from FLOWER (2) Nudestix makes a thinner and creamier pencil  (3) I love the consistency of this liquid balm from Sonia Kashuk  (4)  And I've been using the ones from RMS Beauty for years.
Which are your favorite lip + cheek products?
Follow Julia on Twitter: @Julia_Casella.