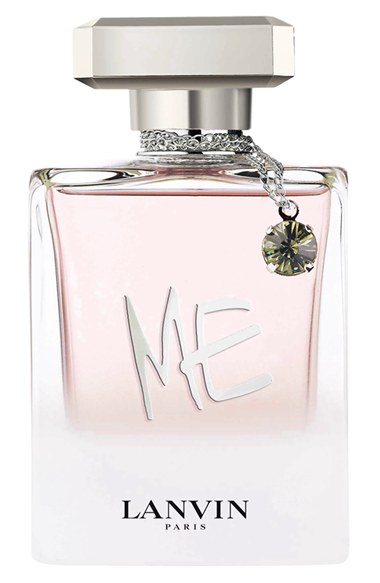 The newest rendition of my favorite scent last summer is a little more sophisticated — less kissing boys in Brooklyn bars while wearing an open-back shirt, and more holding hands in the tuileries garden with your successful European husband.
Lanvin 'ME L'Eau' Eau de Toilette is ultra-feminine with notes of juicy Italian mandarin, crisp violet leaf and the spiciness of pink peppercorn. Initially, I saw it as a scent for someone older but after smelling it with my best friend Danielle, I realized it is for someone a little more responsible. I think the scent is lovely but even Danielle said she can see why I relate to the original, because "it's a little sassier." The L'eau version is much more Dani — she's my age and super fun but she also has a savings account, matching flatware and loves farmers markets. She hates the Brooklyn boy I spent last summer kissing and the only reason she'll come to East Williamsburg with me is because she's a good friend. She'd much rather visit the girly world of Lanvin.
2.6 fl. oz Eau de Toilette: $92.00 — Available beginning May 2014, exclusively at Nordstrom and Nordstrom.com. 
Follow Julia on Twitter.