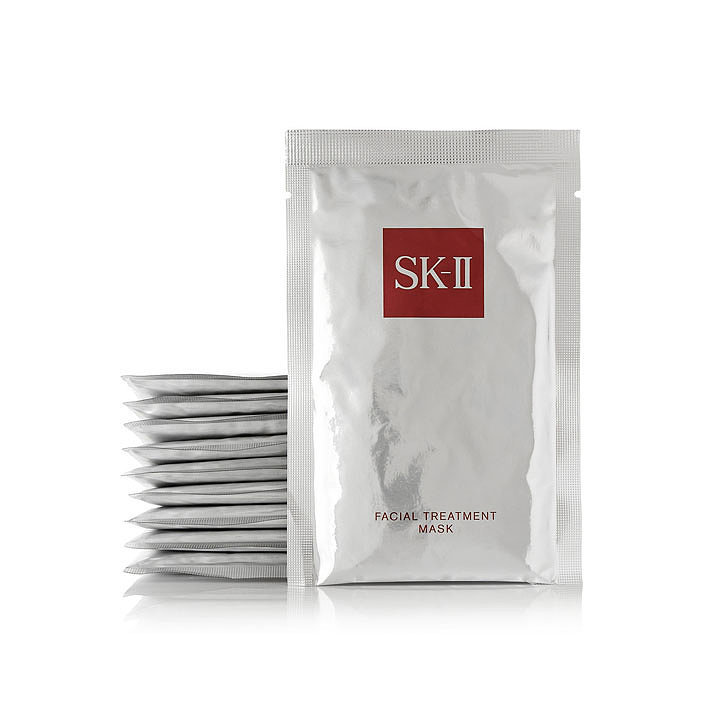 Clariiiiiice, I kid you not, this SK-II Facial Treatment Mask is so good, I'm rocking one currently on a flight to San Francisco and my seat mate is SCANDALIZED by my Hannibal boldness.Want to sample it before throwing down your dollies? You're in luck if you reside in either NYC or San Francisco because the skincare line, is opening Pop Up Studios in for a limited time, April 4th through May 23rd, 2014. Cate Blanchett is a fan of the pitera-infused lotions and potions which yield radiance and clarity. 
At the SK-II Pop Up Studios, you'll consult with expert skin counselors using the new imaging technology called The Beauty Imaging System, which predicts the skin's visible age to help determine a SK-II product ritual designed exclusively for an individual's skin concerns. It works by capturing close-up images of the face using a digital camera and then analyzes the images based on the five dimensions of crystal clear, ageless skin: Texture Refinement, Firmness Power, Wrinkle Resilience, Radiance and Tone. Used over time, SK-II users can track improvement.
At the pop-up, you'll also be able to score complimentary samples, test products and get a skin consultation.
In New York City, the pop-up is located at 468 Broome Street; 117 Post Street in San Francisco, April 4 – May 23, 2014; 10:00am to 7:00pm Monday – Saturday; 11:00am to 6:00pm on Sunday.
Hit it up and tell me if you're also a fan of the SK-II Facial Treatment Masks.