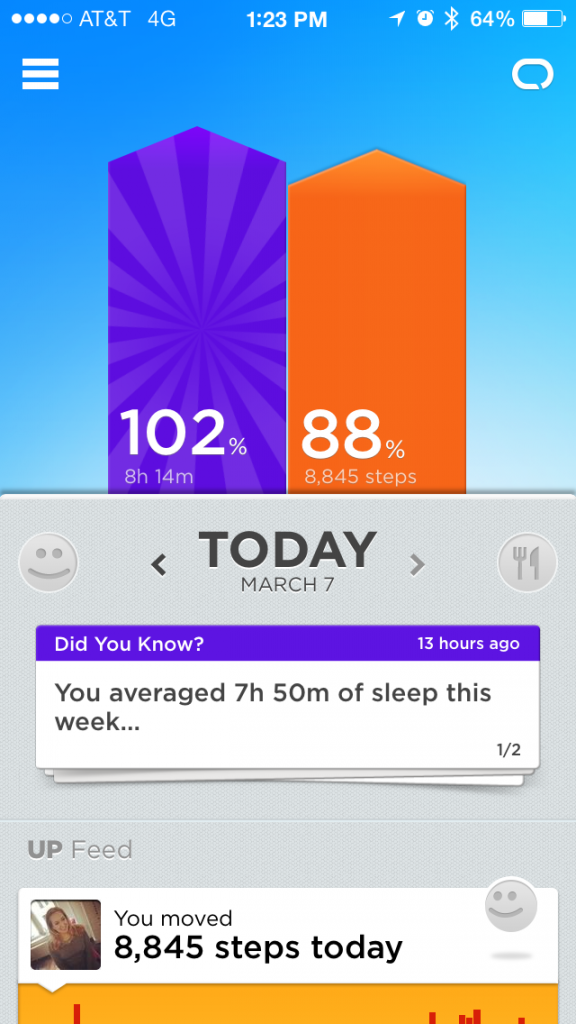 Cycling/Spinning? Rock your Up band/FitBit/Nike Fuel Band on your the velcro/laces of your shoe.
Above is my daily steps as of 1:23pm today, when I'd done not one thing but worked and gone to a 45-minute Flywheel class. That's where instructor Jesse Alexander gave me this game-changing tip, which increased my steps astoundingly. I'm always so annoyed that my cycling counts for bupkes stepswise, and now, I'm getting credit for it. Get involved.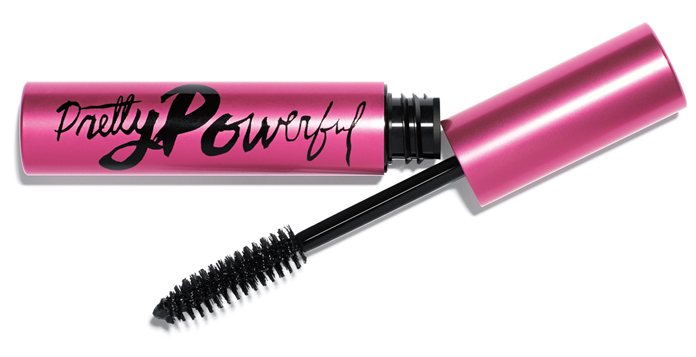 Buy Bobbi Brown's Pretty Powerful Mascara on March 8
We take so many things for granted here in the US, especially stats like this one: There are 65 million girls missing from classrooms around the world. Check out the Girl Rising documentary trailer for a moving glimpse into the lives of girls around the world who, for a variety of reasons, remain uneducated. In the meantime, in honor of International Women's Day, Bobbi Brown Cosmetics launches the second iteration of the brand's global charitable initiative—the Pretty Powerful Campaign for Women & Girls. The campaign will kick off with the introduction of Bobbi's Pretty Powerful Mascara in 5 countries. In the US, every cent of the retail price ($25) will be donated to The Girl Rising Fund, which removes barriers to education that many girls face in developing nations. Spread the word by using these hashtags and handles: #Pretty Powerful, @BobbiBrown, @GirlRising. Bobbi Brown Pretty Powerful Mascara, $25, available March 8 at select Bobbi Brown counters.
Read my perfume quote in the April issue of Women's Health, on shelves now!
Thanks to Executive Editor Amy Keller Laird for including me!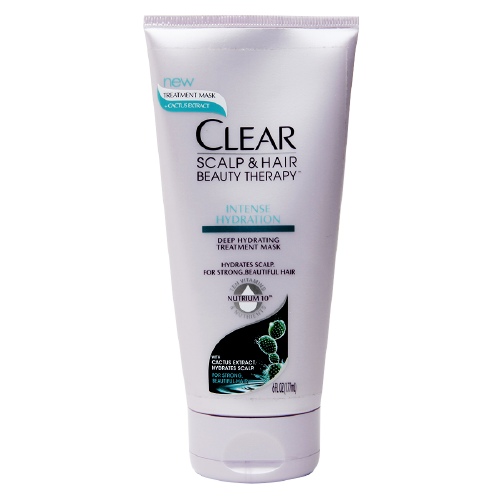 Treat your hair while you work out
Clear Scalp & Hair Therapy stylist Jen Atkin just gave me a gorgeous cut and blow-out, shared some guy advice and, more vitally, gave me some awesome hair-treatment tips as well. Jen says to rock a hair mask like Clear Scalp & Hair Therapy Intense Hydration (which smells beyond delightful) on wet ends (she says you can spritz 'em with a spray bottle) and then wrap up in a bun when you're at beach, doing hot yoga, spinning or any time your hair is filthy before washing it. The heat from the sun/gym/cycling studio/Bikram room will just amp up your conditioning. Genius, no?
Clean your brushes 
Remove natural oil build-up and product residue on your hair brushes and combs by soaking them in a solution of 1 teaspoon of Arm & Hammer Baking Soda in a small basin of warm water before rinsing and allowing to dry.
And tell me: What are you doing this weekend?