By Julia Casella
Motivate Monday…because we were in suburbia this weekend. [Ed. note: This is true! Julia and I journeyed to Cambridge and her hometown of Winchester this weekend! More on that later.]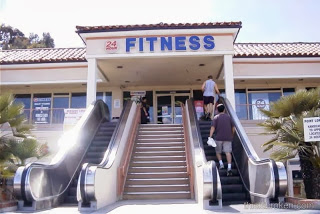 Halloween is around the corner but before you stock up on candy, check out
this quick guide
to choosing the best and worst candy. 
People who think technology makes us lazier obviously have never downloaded a fitness app. 
This new one
 look very promising. So does 
this one. 
And finally, two great pieces on eating disorders: the first one talks about binge eating and the second one goes into more detail and talks about the problems surrounding the fight against obesity.

Follow Julia on Twitter: @Julia_Casella.


Like this post? Don't miss another one! Subscribe via my RSS feed.