Because of its endless list of uses — everything from cold-ravaged nostril soother to makeup remover to lip balm to moisturizer — RMS Beauty Raw Coconut Cream has made it into my cautiously curated rotation of skin care. Here's why.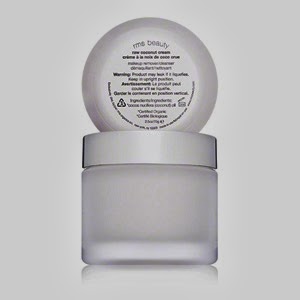 Yes, this is a bit expensive for the amount you get. Yes you can find raw organic unrefined coconut oil cheaper. But Rose-Marie Swift's iteration works the best for MY face, as it's not greasy and absorbs quickly and sends even waterproof makeup the way of
Hannah Montana
(RIP). Note that depending on the temperature/climate, it'll morph from a solid to a liquid, so open the jar with care in steamy situations lest you lose product.