This post is sponsored by
Avon
, but all opinions here in are my own.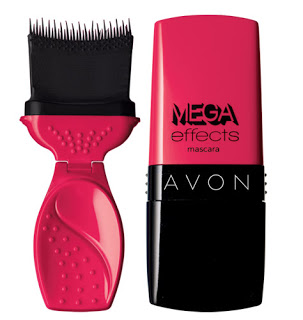 For real, guys. Mascara brush technology has evolved to a point where you can just imagine a casual time traveler from the '80s arriving in 2013 and being like, WHAT IS THIS? when you pulled out your mascara wand. Much like Jenna Marbles' curious dog Kermit says about everything in this video. Excuse his dog grammar, of course, as he hasn't yet mastered subject-verb agreement. 



Before you start stuffing your head into its wild and crazy newfangled brush concept, this is why the applicator is genius. I'm madly late this time on my 6-week lash extensions appointment, so I've actually been able to test this mascara out. I love that it gets horizontal about things (that's the shape of your eye ANYWAY, right?) and you can bend it to your perfect angle. Then, you simply brush through all your lashes at once (so efficient!) for length, volume and separation. Is the Mega Effects Mascara something you'd try or do you prefer a traditional brush?
Avon Mega Effects Mascara retails for $10 (!) at avon.com. 
Like this post? Don't miss another one!
Subscribe
via my RSS feed.